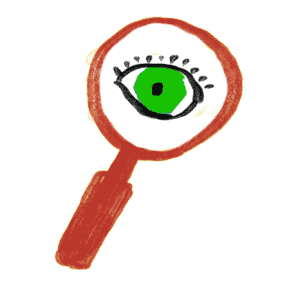 We welcome your feedback!
As we finalize this page we're tweaking keyword search results
Please contact us or comment below if you can't find what you're looking for
Lessons
Found 131 Results
Showing Results 1-10
Back-lying, framed by brief standing experiments. Create a lighter sense of your body and mind in the field of gravity by using a playful neurological analogy. Explore how your hips, feet, and head can become as light as a finger when you learn to lift them with evenly distributed muscle tone throughout your body. Begins with a 3-minute talk about work, effort, "weightless" movement, and proportional tone.
---
---
---
---
---
---
---
---
---
---
Found 131 Results
Showing Results 1-10
New to Feldenkrais?
No matter what brings you to study, you'll usually find the fastest relief or improvement by exploring our Getting Oriented lessons first. You might also want to enjoy our next two collections, the ones for better uprightness and sitting, before using this search page.
"I'm here for my sore (body part)"
Try it as a keyword search first, but often there's a better way to find relieving lessons, since the Feldenkrais Method doesn't target isolated body parts. Instead it's always pointing toward functional improvement, how we use our whole body and mind, and root causes of pain.
So, for example...
Sore back? "Spine" works better than "lumbar". Functions to search might be things like "posture" or "lengthening" or "twisting".
Sore neck or shoulders? Those work well, but functionally "turning" is often what you're looking to improve.
"Hips" works well, "hamstrings" is a little too specific. Try "legs" or "walking".
Experiment and let us know if you have trouble finding what you're looking for. We're refining keywords and search results continually.
Context is powerful
Learning for self-improvement is a process that unfolds over time and multiple lessons. One of The FP's best study tools is all the ways we show connections between lessons.
Use the "Also display courses" option
Click on the Context or Related Lessons tabs in lessons you find
Or simply browse our lessons in the context of their collections or Deep Dives
Members and Patrons:
Use the "Also search lesson notes" option to find more learning connections.
Then...
A great trick is to search for favorite Feldenkrais Project lessons by name, to see which other lessons point to it.
Searching for well-known Feldenkrais teachers and resources will yield which lessons were derived from particular sources (Esalen, Alexander Yanai, Zemach-Bersin, etc.)
Not sure why you got a result? Your keyword is probably somewhere in the lesson's notes tabs.
Member & Patron login
For advanced search