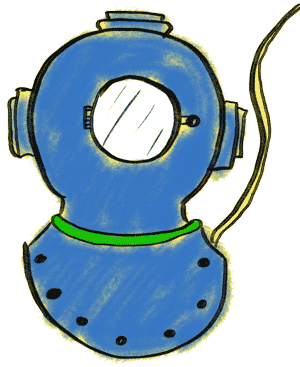 In the courses below we've gathered lessons from our primary collections into specialized learning contexts.
Our Patron-level donors have full access, but every Deep Dive includes one or more free lessons. All users can click on Patron lessons to learn more about them.
Escape your shoulder "girdle" and rib "cage." Let go of pain, tension, anxiety – and ideas! – that limit you.
Melt tension, reduce pain, and quiet your anxiety pattern. Improve TMJ symptoms such as jaw tightness and teeth grinding.
Since we do everything in gravity, learning to balance more skillfully improves every human function – and makes us safer, too!
Explore, improve, and enjoy your edges, arches, ankles, knees and hips, and integrate them with your whole self.
In dance, athletics, and even everyday life we often think of movements as isolated, but that's an illusion. These sophisticated lessons dive deep into differentiation and integration practice, and improve coordination and control of complex actions.
For all experienced Felden-fans. Essential study for super-movers like somatic teachers, athletes, dancers, actors, and musicians.
Enjoy more ease and vitality by improving your breathing and posture while calming your nervous system.
A peek at the unique neurological benefits of rolling. Fascinating, fun, and richly rewarding!
Essential learning based on (and including) Moshe Feldenkrais' famous "Pelvic Clock" lesson.
We think of legs doing the job, but our axis is more responsible for walking and running than most folks think.
Lessons learned in quarantine: supportive somatic metaphors for encountering limits with sensitivity, curiosity, and grace.
Curious about the difference between our resources for free users, Member-level donors, and Patron-level donors? Click here:
Question: 
How do you structure your Feldenkrais study over time?
An answer from one of our Patrons:
I think the Deep Dives are the perfect solution for me. They offer the direction and continuity I think I've been missing.
- Josh Horvitz, 48, actor