At the Feldenkrais Project we do everything we can to make the life-changing benefits of Feldenkrais study available to anyone with an internet connection. Whenever possible, we recommend in-person study with a certified Feldenkrais Practitioner for these added benefits:
In live group Feldenkrais Awareness Through Movement (ATM) classes, the instructor can give individualized feedback and guidance, and tailor the lesson to best meet the needs of the students.
In one-to-one Functional Integration (FI) lessons, the Feldenkrais Practitioner's hands and instructions guide your movement and attention in a gentle, non-invasive way, creating a very individualized learning environment.
Scroll down to view and link to 1) contact information for Feldenkrais Practitioners who are Founders or current Patron-level donors to the Feldenkrais Project, 2) Nick Strauss-Klein's local Feldenkrais practice in Minnesota, USA, 3) search the membership of the Feldenkrais Guild of North America (FGNA) and, 4) the member organizations of the International Feldenkrais Federation (IFF) in 21 countries.
Are you a Feldenkrais Practitioner and a current Patron of the Feldenkrais Project? If you wish, and you're professionally certified in your country, we will proudly feature your practice's website and/or contact information below for the duration of your Patron membership. If I've missed putting you on this page, or you have edits for your listing, please contact me! -Nick
Feldenkrais Practitioners who are Founders or Current Patrons
We are grateful for their support and partnership and encourage you to seek them out for Feldenkrais lessons and classes! We are happy to feature worldwide Feldenkrais Practitioner Patrons, as long as you're professionally certified in your country of residence.
UNITED STATES
Arizona
Phoenix: Lauri Sippel, Founder, Occupational Therapist and Certified Awareness Through Movement Teacher
California
Cupertino: Studio S3NSE, Founder, feldenkrais.s3nse@gmail.com, www.s3nse.org
Los Angeles: Patricia Zehentmayr, Founder, GCFP, www.ithrive.space/feldenkrais1
San Jose: Michele Westlaken, Founder, GCFP, michele@mwsquared.com
Colorado
Louisville: Laurie Draper, Founder, GCFP, MSE, feldenkrais5280.com
Florida
Naples: JoAnn Rahl, Patron, GCFP, 501 Goodlette Rd N Suite D-100, Naples, FL 34102, 239-777-2597. joannrahl.com
Kentucky
Danville: Mary Rudd, GCFP, Patron. Offering both online and in-studio classes and private sessions. See www.wisemovestudio.com or email maryrudd@wisemovestudio.com.
Maryland
Baltimore: Paris Kern, Patron, Feldenkrais Trainer, Feldenkrais Training Program of Baltimore, 208 Edgevale Road, Baltimore, MD 21210, 410-433-6066. pariskern.com
Massachusetts
Somerville: Tiffany Sankary, Founder, artist, GCFP, creator of Feldenkrais Illustrated: The Art of Learning, a visual guide to the philosophy and writings of Moshe Feldenkrais, and Movement and Creativity Library, an online library of 150+ Feldenkrais lessons, Organic Intelligence® and Authentic Movement practices, to help support nervous system regulation and awaken creativity. www.movementandcreativity.com
Minnesota
Bloomington: Sharon O'Connor, Founder, GCFP and Physical Therapist
Minneapolis: Galen David, Founder, GCFP, LPCC, Psychotherapy and Somatic Education, somaticagency.org
Red Wing: Linda Flanders, Founder, GCFP, Practitioner specializing in trauma victims, works at www.hope-coalition.org
Welch: Lisa Walker, Founder, GCFP, Feldenkrais Minnesota, hermitagefarm.org/feldenkrais.html
New Jersey
Princeton: Barbara Zera Abramson, GCFP, Patron, 609-252-0488, bzabramson@gmail.com
West Long Branch: Pat Kennelly, Founder, PT, GCFP, Chronic Pain Specialist, NJ PT Lic.# 40QA00293100, Creative Motion 4U, 1049 Broadway Suite 2, West Long Branch, NJ 07764, 732-778-6513, patkennelly@verizon.net
New Mexico
Santa Fe: Carolyn Sue Albin, Patron, GCFP, www.movementforward.com, csa@movementforward.com
Taos: Judith Hovetter, Patron, GCFP, AwarenessWorks Feldenkrais Studio, 575-770-2933, jahovetter@newmex.com
New York
Brooklyn: Deborah Gieringer, Founder, GCFP
Highland: Nancy Gayle Judson, Patron, GCFP, 5113 Merlot Dr, Highland, NY 12528. PH: 845-216-7563. Email: nancygaylejudson@gmail.com
New York: Carol Teitelbaum, Founder, GCFP, carolteitelbaum.com
New York: Janet Steele, Founder, GCFP, jsteele.feldenkrais@gmail.com
New York: Julie Sandler-Friedman, Founder & Patron, PT, DPT, GCFP, www.ComprehensiveMovementTherapy.com, sandlerfriedman@yahoo.com
New York: Rachel Potasznik, Founder, GCFP, CYT, betterbodylab.com, betterbodylab@gmail.com
Oregon
Portland: Johanna Rayman, Founder, GCFP, and Clinical Social Worker specializing in trauma recovery and pain management, www.johannarayman.com
Washington, DC:
Seth Dellinger, Patron, GCFP, sethdellinger.com (with frequent blog posts about the Feldenkrais Method and related subjects) • Instagram: #dcfeldenkrais • Facebook: facebook.com/movelikeachildagain/
AUSTRALIA
Dunsborough, Western Australia: Jenny D'Cruz, website: infinitemovement.com.au, email: jen@infinitemovement.com.au
MEXICO
Queretaro: Sofia Vernon, Cel (52) 4423431297, English and Spanish
To study in person with Nick Strauss-Klein
Visit TwinCitiesFeldenkrais.com to learn about study opportunities with Nick in the Minneapolis / St. Paul metro area, Minnesota, USA.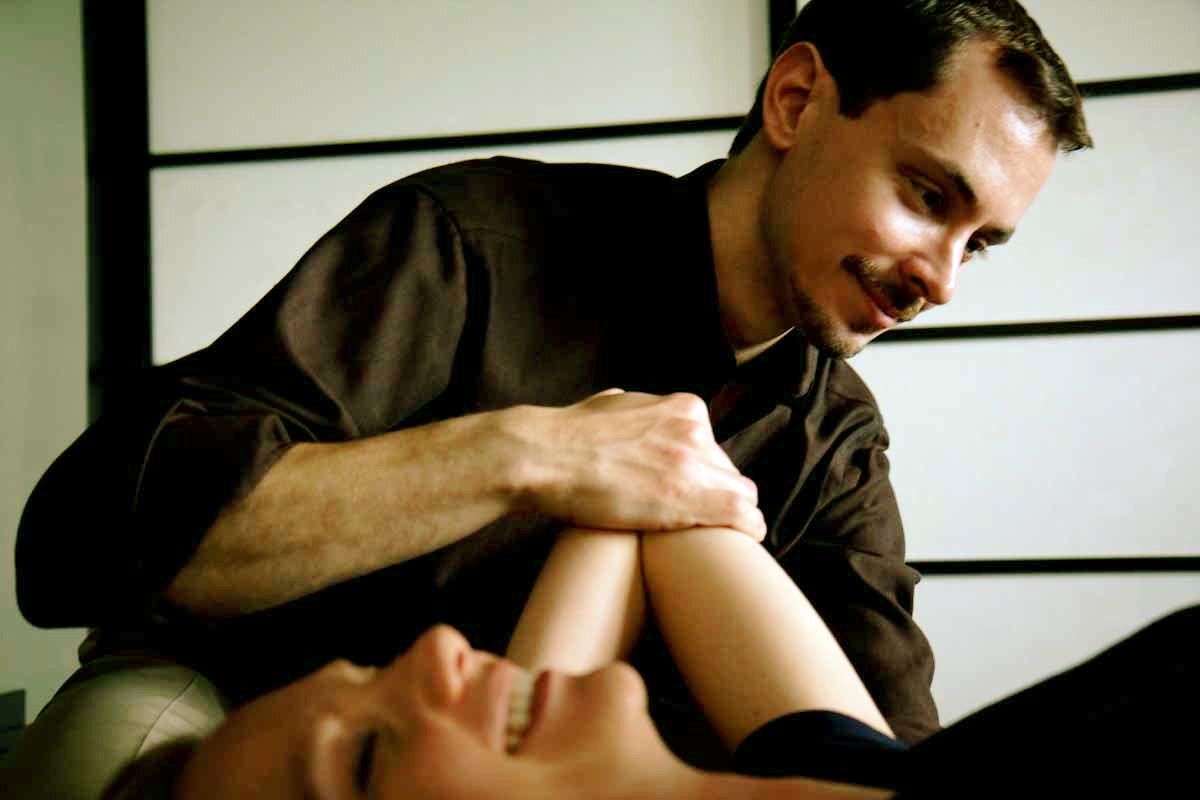 The Feldenkrais Guild of North America
To search the FGNA's practitioner database, including by city or zip code, click here.
The International Feldenkrais Federation
The IFF is a federation of Feldenkrais Guilds and Associations in 21 countries, along with the Training Accreditation Boards (TABs) on three continents. Its member organizations represent about 7,000 teachers and practitioners and 880 trainees.