Enjoying our lessons? Want to know more about how Feldenkrais works, or how to use this website? You've come to the right place.
Answers to common questions about our website and studying Feldenkrais at home
Tips, tricks, and study practices from our listeners
What it is, how it works, and why people study. (But it's best to try it first: head over to Getting Oriented if you haven't yet!)
Dig in! Nick hands these out in live Feldenkrais classes
Find out what's up currently in our audio recording collection and weekly Zoom classes
Though it's hard to really learn about yourself while watching a screen (that's why the Feldenkrais Project is an audio lesson collection), we've got some videos to help you get oriented to our learning processes.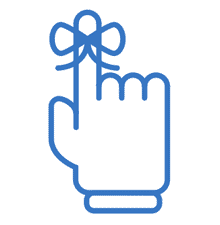 Consider keeping a Feldenkrais Journal
Lots of Felden-fans find it really valuable for their learning to write down a few notes now and then. Our community has collaborated to share the why and how of keeping a Feldenkrais journal: check it out!
Learn to Learn, by Moshe Feldenkrais
If you're new to Feldenkrais you'll find the resources above more accessible. But if you're ready to dive deeper or you're curious to hear explanations in his own words, Moshe Feldenkrais covers the basics – with his usual scientific clarity – in this short booklet designed to help you get the most out of your studies.
It's posted online - read it here.
Or order your own print copy from Feldenkrais Resources (no affiliation, it's just the best place to buy this booklet).
Here's a preview of the topics Moshe explains:
Do everything very slowly
Look for the pleasant sensation
Do not "try" to do well
Do not try to do "nicely"
Insist on easy, light movement
It is easier to tell differences when the effort is light
Learning and life are not the same thing
Why bother to be so efficient?
Do not concentrate
We do not say at the start what the final stage will be
Do a little less than you can
---
One has to set about learning to learn as is befitting for the most important business in human life; that is, with serenity but without solemnity, with patient objectivity and without compulsive seriousness.... Learning must be undertaken…in a state where smiling can turn into laughter without interference, naturally, spontaneously.
- Moshe Feldenkrais, The Potent Self
Here's Nick's blog post reflecting on this quote, and another about learning to learn.
---