Many thanks to Anita White for providing the handcrafted, community-built look of The Feldenkrais Project! Anita is a Minneapolis, Minnesota, USA artist who draws everyday. She lives near Minnehaha Falls with her beloved husband and two cats Gypsy and Ocean. Her current projects include documenting her medical journey with her husband Josh and documenting A Day in the Life of Hennepin County Medical Center. She also teaches, leads a poetry group and sings once a week with children and elders with memory loss. Her drawings are done in the moment and seek to honor those she meets.
Her work can be found at: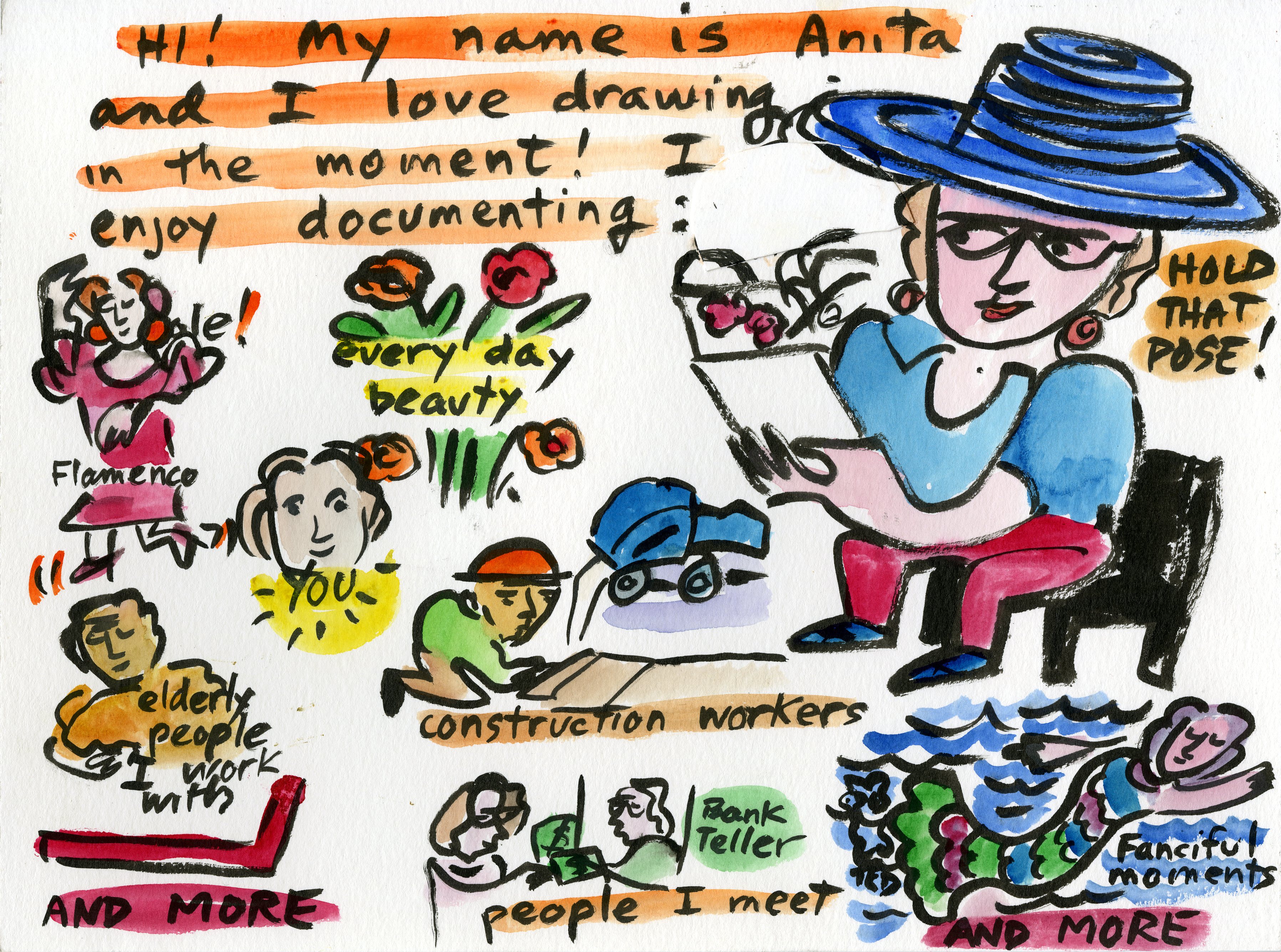 A note from Nick: We knew and loved Anita as the art teacher at our children's preschool, but the seed was planted for her work on this website after she attended a Feldenkrais Awareness Through Movement class years ago with me and spontaneously painted the artwork below!