Thinking and Breathing (Patrons)
Back-lying and seated, improving awareness and use of the whole breathing apparatus by directing attention to specific anatomy while experimenting with "stepped" breathing and different body configurations. Starts with an essential anatomy lesson that cultivates concepts and imagery used throughout the ATM lesson. Illustrations are below the lesson notes.
Before you begin read this for practical tips and your responsibilities, and check out Comfort & Configuration below.
Recorded live in a Feldenkrais Awareness Through Movement (ATM) class, this lesson is copyright Nick Strauss-Klein, for personal use only.
Study tip: It helps to have a large bath towel nearby when you start a lesson. You can fold it differently for comfortable head support in any configuration.
While we offer 52 free lessons, this one's just for our Patron-level donors. You can preview the lesson notes and comments below, but to access the audio you'll need to join The FP as a Patron. Learn more
If you are a Patron, please log in:


Comfort & Configuration

Clarifications

Context

Related Lessons

Source
Here are the screenshares mentioned in the anatomy lesson that begins this recording:
The two lungs are really quite different sizes. The right lung has three lobes and is larger. The left has two lobes, leaving room for the heart. The bronchi branch out to the lobes of the lungs from the base of the windpipe. image source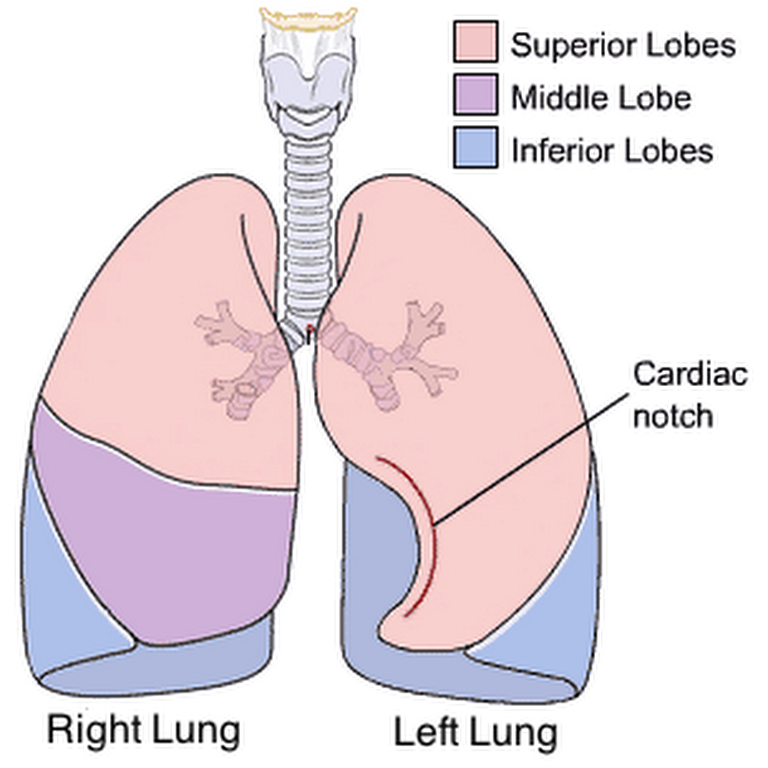 When you inhale the sternum rises, the chest thickens and broadens, and the diaphragm tightens, pulling down toward its connections with the lumbar spine. via Gfycat
On subsequent listenings you may wish to begin at the ATM lesson, which starts just after the 9-minute mark.
Got a question for Nick, or a thought about this lesson?
Use the comments section below! Public comments build our community and help search engines find us.