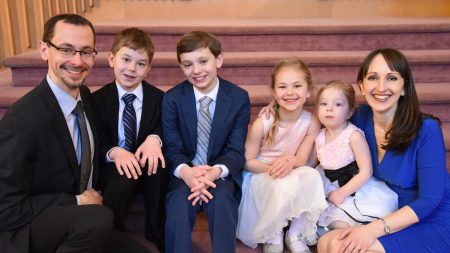 Nick Strauss-Klein, Guild Certified Feldenkrais Practitioner, is a 2006 graduate of the New York Feldenkrais Method Professional Training Program and has studied and taught the method since 2000 in New York City, Baltimore, Minnesota, and Israel.
His acclaimed online Feldenkrais audio lesson collection, The Feldenkrais Project, offers Feldenkrais study at no charge to thousands of monthly listeners all around the world in the form of live recordings of his classes, edited with the home user in mind. The Feldenkrais Project is entirely supported by freewill, heartfelt donations from listeners.
Nick has been featured in the global online Feldenkrais Awareness Summit as a panelist and a Feldenkrais Awareness Through Movement lesson teacher. His work has been featured nationally in Experience Life Magazine. He's been interviewed by MindBodyRadio and the Feldenkrais: Moving Into the Unknown podcast.
Nick brings to his Feldenkrais teaching the unique background of a Master of Music Pedagogy degree from the Peabody Institute of the Johns Hopkins University, and over 25 years of individual and class teaching experience.
Nick discovered Feldenkrais while studying to be a concert pianist. Through repetitive strain he had lost the ability to play piano with his right hand. When medical approaches only offered temporary improvement by treating the symptoms, Nick's piano teacher introduced him to Feldenkrais study. Improvements were rapid, satisfying, and lasting, and he could play again. Nick also became fascinated with how human learning and improvement processes worked, and he soon joined a Feldenkrais professional training.
He currently teaches the Feldenkrais Method full-time to students pursuing all types of improvement: people searching for relief from chronic pain, tension, and anxiety; people who are interested in making their day-to-day activities more effective and pleasant; people seeking to enhance their fitness training and athletic performance; musicians, dancers, and performing artists; people recovering from injuries or living with disease or disabilities; and children growing up facing developmental challenges.
Since 2009 he has been the director of Twin Cities Feldenkrais, LLC, based in the Minneapolis-St. Paul metropolitan area in Minnesota, USA. In addition to his private Feldenkrais Functional Integration practice, Nick has taught thousands of hours of group Feldenkrais Awareness Through Movement classes and workshops at the Manhattan Paris Health Club, many Manhattan branches of Equinox Clubs, the Feldenkrais Institute of New York (North America's largest Feldenkrais center), and currently (pre-pandemic) at The St. Paul JCC and The Marsh in Minneapolis.
Teaching Philosophy
My vision is to spread the life-changing benefits of Feldenkrais study as widely as possible. Using the wisdom of the Feldenkrais Method about human experience and learning, I seek to reduce pain, improve function, enrich and expand the self-image of what is possible, and improve quality of life for each of my students. Through experiential study together with my students, I empower them to better sense and organize their own body and mind. I am skillful in creating calm, reflective, nonjudgmental learning environments which I believe maximize learning potential. As they change and grow, I support my students as an ally in their own natural learning process of self-discovery and self-improvement.
- Nick Strauss-Klein