I have done many feldenkrais videos from the internet, shortened versions of lessons mostly, that are good but you are by far the clearest in your instructions. Instruction is everything in this game and I return to your site over and over because not having to watch anything but just listen is a blessing.
- Ursula MacKinnon
Hello Nick!

My name is Erzhi, I live in Bulgaria.

We had a certified Feldenkrais Practitioner here but she stopped doing ATM lessons for now. I'm so happy and grateful for the opportunity to do classes online thanks to your free ATM lessons.

I did all your online lessons, some of them I did more than once. I really love your style of leading the lessons. This precious opportunity provided by your free online ATM lessons complements my own intuitive explorations in the field of movement, helps me in following the route of ease and effortlessness in all spheres of life leading me to ever higher levels of body awareness. Your lessons keep reminding me of the importance of not straining, enjoying, going slowly, resting, sensing, paying attention etc. which I still tend to forget after 50 years of doing the opposite.

I appreciate highly your efforts and would like to donate an amount so that you continue to upload new ATM lessons.

Thank you so much for making your work available to people like me all over the world.

In gratitude,
- Erzhi, 53, Bulgaria
These are really outstanding lessons. I've been doing ATM for almost forty years; the use of the feet in your version of pelvic clock [Your Navigational Pelvis], your re-working of the spine like a skewer lesson [The Anti-Gravity Lesson] is outstanding.
- Richard, 71, actor
I've been sending my clients to your site for your recordings. Thank you very much. Yours are excellent!!!!
- Pati Holman, Feldenkrais Practitioner at Feldenkrais Milwaukee
Your lessons are fresh; I am drawn in by your creative twists on themes and by your audible smile. I feel so relaxed at the end of the lessons: there is a sense of quiet integration that is unique to Feldenkrais.
- S. Miller
Just a note to say how much I love your lessons online. They are easy and interesting to follow and the sound quality is superb. I always give your site to anyone new that comes to a local class or to someone that has never heard of Feldenkrais.
- Joan
Thank you for your awesome lessons. I love getting inspiration for teaching ATM from new sources and when I searched for Self Hug and Feldenkrais you came up. Very fun variations on the Ultimate Self Hug! My group that came to the free class on Mother's Day loved it (they loved the embracing and letting go)!
- Darcia Dexter, Feldenkrais Practitioner since 1996
Hi Nick, it's Easter Sunday, and a lovely quiet autumn day in Armidale, northern New South Wales, in Australia. I discovered your online lessons this morning, and just completed The Periscope. Beautiful. Thank you so much. Just what I needed for my cranky old body this morning. I've been doing Feldi on and off for many years and love the way it takes me inside my otherwise externally focused body for a while.

I really appreciated the quite stillness in your voice, the depth of your knowing your craft, and the spaces you enable for learning during the lesson. I live in a country town, with not a lot of choice about Feldi practitioners, so thanks again for making your lessons freely available.

Kind and appreciative regards,
- Yoni, 62, academic
I just did this lesson [Freeing Your Breath, Lengthening from Heels to Head]. Thank you! Bones dropping into gravity, lower back longer and more spread out!
- Kevin Kortan, Yoga Therapist, Teacher, Mentor & Trainer
evolutionaryyoga.com
THANKS for an excellent experience of online ATM. I started today by doing the rare thing of cancelling all appointments due to low back spasm accompanied by a big trunk shift. Took an Advil, iced, and crawled onto the floor and went to open ATM.org and randomly listened to your ATM re bridging [Lifting the Pelvis, Toward Bridging]. One hour later, I have nothing but praise for you dear colleague and this work which never fails to amaze and fascinate and heal me. I'm upright and able to proceed with a functional, albeit much less energetic day. Bravo.
- Carolyn Law, MPT, Feldenkrais Practitioner, Atlanta, GA
I just wanted to tell you how much I'm enjoying your audio lessons. I live in Israel and have been taking local Feldenkrais lessons in Tel Aviv for many years, and your lessons have complemented them nicely.
- Marsha
Thank you for sharing these lessons! I have only been doing this for a week, but I can already move my low back, hips, and legs in ways that I have not been able to for years without serious, debilitating pain.
- Megan
I have a friend with bad scoliosis. She is not naive about that, being a physical therapist herself, and she's tried many ways to unlock and unwind. Among other issues, she's said that part of her diaphragm seems "dead." I told her to try your lesson which sets up a wave between expanded chest and contracted abdomen and vice versa, while holding one's breath, in which the diaphragm is highly involved. (I had just done that lesson and found that move very weird—and delightful.) [Freeing Your Breath, Lengthening from Heels to Head] She knows about Feldenkrais, but has never really done it; with my push this time, she did your lesson. Three times over the last few days. Big changes occurred for her. Today she says she woke up breathing instead of holding her breath. Also there are lots of "good pains" due to the opening of her ribs, and lung and heart areas.

She's between jobs and cannot afford to go to classes here right now. Through your generosity, she has already gained important movement in areas that had been locked up. I just wanted you to know that your online efforts are helping real people.

So, please keep up your great work. I look forward to all your new lessons.
- Michael
Hi Nick,

I just wanted to thank-you for the audio streaming lessons .. I have just sent a donation and subscribed to your site. Last winter I was fortunate to discover Feldenkrais ATM with a local practitioner ..initially one-on-one lessons and then attending classes until they ended for the summer .. I wanted to continue on a weekly basis so found you with google. I also found many other sources and have listened to some samples. I have to say you are exceptional .. recording quality is excellent...your diction perfect and intonation is melodic .. your visual images are exceptional to assist in learning, for example the chest as a chinese lantern, the pelvis as ink on a blotter, hands over your head like superman .. these images are so imaginative and effective. I will resume classes here in a few weeks but will continue to follow your work as well ... Bravo Nick! you do this well. keep it up, it's a wonderful gift to humanity.

...cheers,
- Farrell Lane, Ottawa Canada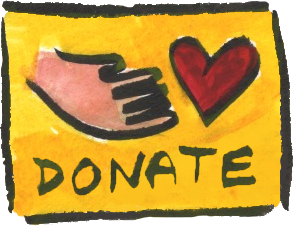 The Feldenkrais Project is a crowd-funded labor of love. If you believe, like we do, that more people doing more Feldenkrais makes the world a better place, please consider joining the Project with a recurring monthly donation. Choose between the price of a good cup of coffee and what you'd pay to attend a single Feldenkrais or other movement class.
All visitors can listen to all our primary lesson collections. That's 52 high quality Feldenkrais class audio recordings, edited with the home user in mind.
Maintaining this site, spreading the word, and adding new content requires hundreds of hours, a part-time staff, and over $20,000 annually. Your support really matters.
With gratitude we offer additional features and content to our donors, who we call Feldenkrais Project Members or Patrons.
Join the Project as a Member
Donate $3, $6, or $9 / month
Join the Project as a Patron
Donate $21 / monthly
or $54 / quarterly
or $180 / yearly
Patrons receive all Member benefits plus at least one new lesson per month guaranteed, and more!

One-time donations are also gratefully accepted. Click here to learn how.
Don't want benefits, but you'd like to support our free lessons in the simplest way possible? Thank you! Just use choose our Simple Donation option.
Need to cancel a recurring donation? Click here.
Who we are, in 2 minutes:
Get the Project Newsletter
Or click here to see all our email options, and receive our signup gift: four free lesson downloads!
"Like" or Follow the Project