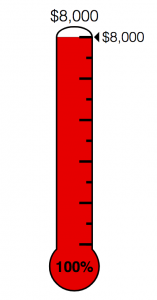 The donors below provided crucial financial backing and inspiration to others during the development of this Feldenkrais Project website as we fundraised $8,000 between September 2018 and February 2019 to pay our professional team for their work on this site.
Nick and the whole Feldenkrais Project community offer a huge THANK YOU to our Founders and Sustainers, and all our donors! We honor our Founders (who gave $100 or more) and Sustainers (who gave $20 per month or more) here, and in gratitude we have offered them a year of Patron benefits.
All names and initials listed below are Founders except those listed as Sustainers. If you're on this list and you'd like to add your location, name, a link to a creation or a good cause, or a testimonial, just contact Nick.
We also proudly feature our Founders who are certified Feldenkrais Practitioners on our Find a Teacher page!
---
AP, Czech Republic:
I love the Feldenkrais Method. I have been doing many forms of movement intensively for many years. Yoga, Pilates, Qigong, dance, I still do some of them. Feldenkrais is different. For me it is the base, like the alphabet, or air. Between many beautiful and inspiring teachers I am lucky to know, I am really enjoying Nick's lessons. And I am looking forward to the new ones.
Becky Taurog, Ph.D., yoga teacher specializing in adaptive and personalized yoga practices for all bodies:
Feldenkrais is a wonderful mind-body practice. I'm excited for Nick's thoughtful teaching to reach even more people, bringing more awareness and connection into the world.
Beth Middleton, childcare professional and RIE(R) Intern, Minnesota, USA:
Nick's project has deepened my understanding, awareness and appreciation for both Feldenkrais and how I move. I donated because I believe this project to be valuable, healing and helpful. Thanks, Nick!
BL
Carlo Staub, Certified Rolfer, Guatemala
Feldenkrais is magical!
Carol Teitelbaum, Feldenkrais Practitioner, New York City, NY, USA, carolteitelbaum.com
I have recommended your site to so many people. How could I not contribute to this program?
CC
Chanah DeLisle, M.D., retired emergency medicine physician, New York City Feldenkrais Professional Training Program trainee (NY7), Minnesota, USA
Christa and Leonard Klein, Delaware, USA
Connie Ford:
Feldenkrais has allowed me to continue adventurous and challenging physical activities. I can't say enough good things about the magic of unlearning decades old habits and learning new ways of physically being in the world. Having the lessons available whenever and wherever is an invaluable gift. Thank you!
CS, MD, PhD, retired psychiatrist, age 69:
I've been doing Feldenkrais lessons and FI work [Functional Integration, one-to-one Feldenkrais lessons] for about 15 years. Nick's work allows me to take outstanding lessons wherever and whenever I want. I appreciate that so much. Thank you Nick.
CWS
DB
Diana Jacquot, Maryland, USA:
I'm 78, still skiing, gardening, hiking, owing my active life to Feldenkrais. I add you to my list of memorable teachers as I have benefited so much from your online offerings. I'm so looking forward to the fruits of your new project.
Diane Amer, Minnesota, USA:
I'm so grateful for the difference Feldenkrais has made in my life and I want others to learn about this amazing movement modality. The world needs what you have to offer - keep spreading the word, you do it so well!
Deborah Gieringer, Feldenkrais Practitioner, Brooklyn, New York, USA
DR:
Thank you for the amazing resources and expertise you share! Your lessons are awesome!
EC
Elizabeth Suhr, Founder and Sustainer, Melbourne, Australia:
I decided to set up a monthly donation because

1) I love your lessons, which are so well presented and allow me to enjoy the benefits of a wonderful teacher and class when I can't get to one here in my home city.

2) I wholeheartedly endorse your view that more people discovering and practicing Feldenkrais will make the world a better place and I applaud your initiative in trying to make that happen. It makes sense to me that those of us in a position to contribute something financially do so - it's a small but important gesture to help you provide something so worthwhile to the widest possible range of people. In my experience the periods in life when we most need certain kinds of support tend to be the same periods that we least likely to have the means to access them, so hopefully regular donors help people who are not able to donate at the moment.

3) I want you to be able to continue your great work!
Frank A. Farris, mathematician, San Jose, CA, USA:
After studying with Nick in several "bursts," I've maintained what I learned with remote audio lessons. Even though I live in California now, I can continue to learn from Nick.
Gail Fishman,  Feldenkrais Professional Training Program trainee, Maryland, United States:
I have been doing Feldenkrais for at least 20 years...I am focused on improving my organization and function primarily. I have a bunch of fused vertebrae low and high and am always searching for my body and how to organize myself for comfort and function. I discovered your lessons and find them so easy to understand and follow and very encouraging. Thank you for providing these free online lessons so anyone can turn to you for help at any time!
Galen David, Feldenkrais Practitioner, LPCC, Psychotherapy and Somatic Education, Minnesota, USA, somaticagency.org
GB:
Thanks Nick for wonderful hours listening to your instructions and learning. I really appreciate your work and the way you teach.
GD, United Kingdom:
I have used your lessons so many times and I think it's such a great project to make Feldenkrais available to those who can't afford to attend classes
Hannah Texler, Plant Ecologist, Minnesota Biological Survey, Minnesota DNR. Age 61, Minnesota, USA:
I have been practicing Feldenkrais with Nick for many years, through classes, workshops, individual work, and ATM lessons. Together with yoga, Feldenkrais helps me lead a busy, active life, reduces stress, and reminds my body how to move with ease. Nick is a skilled and gentle teacher, and I am grateful to have free and easy access to these lessons!
HO, on behalf of MLV in Caracas, Venezuela
HVG
Ilona Fried, writer and Feldenkrais Champion, Planet Earth:
Once I discovered Nick's lessons, I gradually stopped using my other recordings of those ATMs. His precise teaching is filled with just enough anatomical details, vivid imagery and cues to spark curiosity and offer attentional guideposts without being overwhelming. He brings equal parts joy and intelligence to his classes, making listening and learning a pleasure. In considering my contribution, I chose a multiple of 18, the numerological equivalent of the Hebrew word for "life", in honor of Moshe Feldenkrais who said: "Movement is life and without movement life is unthinkable." I'm supporting this project because I can't think of a better way to bring more Feldenkrais to the world and introduce more of the world to Feldenkrais!
Janice Fricker, Jerusalem, Israel:
Thanks again for bringing Feldenkrais to the world in a portable, accessible, easy-to-use way. Having you there and knowing that I can engage in supported self-care with ease makes me feel safer in the world. Wherever I am, I can always have a well-guided, caring, effective lesson to help me take care of my body.
Jason Rusman, LPC (mental health counselor), age 34, father of 3, PA, USA
I discovered Feldenkrais about 6 months ago and since then have read a number of books on ATM - but until I found your site, I hadn't actually tried ATM. You are a great teacher and now I'm hooked. I am beginning to understand how insanely rich and potentially transformative Feldenkrais will be for me and I've been enjoying doing your lessons almost nightly.
JB
Thank you, I am reminded of you everyday when I do your ATMs because of your noble and generous work! Donating again!
Jessica Cook, finance professional, Minnesota, USA:
Nick's in-person classes have transformed my life, and I'm thrilled to now be able to share them with my friends and family online! Feldenkrais has retrained my nervous system, dramatically reduced my pain, and improved my every-day ease and comfort. I am so grateful for the lessons available at home whenever I need one.
Johanna Rayman, Feldenkrais Practitioner and Clinical Social Worker specializing in trauma recovery and pain management, www.johannarayman.com, in Portland, Oregon, USA:
My favorite line so far from the recordings is "learning to be a human animal on this earth." I love your approach to teaching, and I love this grassroots social justice model of providing a free and open resource by gathering contributions from people who have the means. While I also support people to work with a live teacher when they can, I love being able to offer my clients a high-quality resource for clear, kind and insightful instruction. And I use the lessons myself, both as a learning tool to improve my own teaching and to more easily keep up my own personal practice.
John Wallace, retired philosophy professor, Minnesota, USA
JR, software developer, USA:
Thank you for your philosophy of sharing ATM with everyone. Without your graciousness to make your course available to the internet without any upfront cost, I would have never discovered Feldenkrais. This has literally changed the way I look at life and how I live within my body. I cannot thank you enough.
Julie Craig, regularly practising Feldenkrais enthusiast, London, UK:
I congratulate you, Nick, on this worthwhile venture and am grateful for the opportunity to contribute in a small way. Feldenkrais has quite simply changed my life since starting 5 years ago as a way of alleviating chronic pain in my back and neck. Now I find the practice assists me with my yoga practice and all other types physical training and activity. Quite simply my body is learning how to move better. Having access to the online lessons enables me to take Feldenkrais with me when I travel. Your teaching style, clear instructions, well-modulated voice and sense of humour, plus the excellent sound quality of the recordings and feeling of participating in an actual live class make the sessions pleasant to follow and rewarding. Thank you again.
Julie Sandler-Friedman, PT MS, physical therapist PT MS, physical therapist, www.ComprehensiveMovementTherapy.com, New York, USA:
Your online lessons are beautiful. Your voice quality, word choices, timing, clarity, specificity and, finally your attitude of warmth and acceptance, make your lessons true gems. I use them myself, and recommend your site, and your ATM lessons, to my patients and clients all the time.
JJ
JS
JW
KD, France:
I'm so grateful for the difference Feldenkrais has made in my life and I want others to learn about this amazing movement modality. The world needs what you have to offer - keep spreading the word, you do it so well!
KE, Sustainer
Lauri Sippel, Occupational Therapist and Certified Awareness Through Movement Teacher, Phoenix, AZ, USA:
I learn so much from your lessons, it's hard to know where to begin! I think your vocabulary is wonderful, there are times I make notes of the words you use to describe the noticings as well as the movements. You are also very expressive with your voice and tone, it creates a lovely ambience and very safe learning milieu. I can hear kindness and encouragement in your tone. I also really appreciate that on the website you give us the origins of the ATM work. It is important that we stay true to the work of Dr. Feldenkrais and the importance of learning the method as he created it.
Laurie Draper, Feldenkrais Practitioner, MSE, Feldenkrais 5280, Louisville, Colorado, USA, feldenkrais5280.com
LB:
Thank you, Nick, for all the wonderful lessons that you offer. I have enjoyed them for years and recommended them to many of my clients. Best wishes on your expansion!
Leslie M, retired educator, Minnesota, USA:
I am fortunate to attend Nick's live sessions but love being able to be in a virtual class a couple of times a week. My balance, posture and mental well-being have been greatly enhanced.
Linda, 68, "retired, but moving gracefully!" Washington State, USA:
You have no idea how much we value your lessons. We had had a local class which we enjoyed and which helped us immensely, but the instructor went on to other ventures. When we found your online classes, we didn't have high expectations. Wow! Were we mistaken. We listened to other cd's through the library, but the instructors were just talking; there was no class present. In your lessons it is evident that you state an instruction, see how it is interpreted, and then make corrections as needed, and your voice is pleasantly well-modulated, which is an important quality in Feldenkrais. We highly recommend your classes. Warmest regards and gratitude for your gift to us.
Linda Flanders, Feldenkrais Practitioner specializing in trauma victims, works at www.hope-coalition.org, Red Wing, Minnesota, USA:
What you are doing with donor-supported ATM's for people is wonderful. I LOVE your project and your teaching style. TEACH the world! I really think you are on to something that Moshe Feldenkrais would be proud of, an excellent new business model.

...I just made another donation since I am so proud of what you are doing, and I just tried another lesson. I have taken up boxing at the young age of 70! Sometimes I get carried away and I woke up this morning with very strained back muscles. I was able to focus myself on what was moving/not moving, and in 10 minutes of the very first move, I was good. Jumped up and am off to work.
Lisa Walker, Feldenkrais Practitioner at Feldenkrais Minnesota, Welch, Minnesota, USA
Lori Peiffer, Ph.D., Licensed Psychologist, Minnesota, USA
Thank you for making this beautiful practice of embodiment available to all!"
Margit M., tax advisor, Germany:
The Feldenkrais method helps me to be more aware of how my body functions, thus to move on a more efficient and enjoyable way while doing sport. I particularly like Nick's ATM lessons and I am excited to try new ones. Thank you for your guidance and sharing your ATM knowledge with us.
Marian, retired, Michigan, USA:
Happy to support the Feldenkrais Project! I discovered the website several years ago as a way to keep up with the practice when not in town, since I travel a lot all around the country. The lessons are beautifully delivered, and the few comments Nick makes to the practitioners in the studio personalize the lessons nicely. I am glad to see it moving to this this level so more people can benefit from the practice of Feldenkrais. And thank you Nick, for your generosity of spirit.
Mary, Founder and Sustainer, age 70, Washington state, USA:
I consider myself fortunate to be able to contribute. Not only do I get to benefit from your audio ATMs, but I also get to help fund such a worthwhile project!! My body is riddled with arthritis. Your online lessons are helping me learn to move more easily. I am hopeful that I will continue to improve. Thank you so very much for doing the work you do!
MHS
Michael Redmond, Camden, NJ
Michele Westlaken, Feldenkrais Practitioner, San Jose, CA, USA
MS:
Happy to be able to support the next phase of The Feldenkrais Project. In Hebrew the letter values for 18 spell "life." Hoping this donation helps in a little way to bringing life to your project and work! Thanks for all that you do!
NM, retired teacher:
Feldenkrais gave me the joy of living in a body, somehow inaccessible to me before. In moments of awareness I know find pleasure in the many random movements in a day, walking, reaching up, bending down. I am so grateful for this awakening. I'd like to have a small part in what Nick is offering to everyone.
Orla Clark:
I found your website purely by accident trawling the internet for some exercises to help with an old spinal damage. What a treasure I found! Your Feldenkrais online lessons turned out to be the perfect antidote to aches and pains as well as being thoroughly enjoyable. Your instructions are so wonderfully clear, precise and good-humoured. I live in rural Ireland and it would not very easy to get to a Feldenkrais practitioner on a regular basis, so being able to do lessons whenever I want is just perfect. I really appreciate your philanthropic attitude. Thank you and all the best with your new website.
PK
Patricia Zehentmayr, Feldenkrais Practitioner, Los Angeles, CA, USA, www.ithrive.space/feldenkrais1
Rabbi Adam Stock Spilker and Cantor Rachel Stock Spilker, Minnesota, USA
Rachel Potasznik, Feldenkrais Practitioner, CYT, New York, NY, USA, betterbodylab.com:
Thank you Nick for making the amazing Feldenkrais lessons more accessible to the widest audience possible. The site is a great way to offer healing and improvement for all ages and challenges. I am proud to be a founder!
RT
SB
SH, New York Professional Feldenkrais Training Program trainee
Sharon O'Connor, Physical Therapist and Feldenkrais Practitioner, Minnesota, USA:
I truly appreciate Nick's wonderful lessons! In my experience, Nick's excellent teaching style and knowledge of the work are of the same caliber as attending a professional Feldenkrais training program. I am contributing to this project because I believe it will make the method more widely known, so more people will benefit.
Suzanne M
SM:
I very much like your lessons -- simple, clear, they very well fit my understanding of the Feldenkrais work. Keep it up! More flexible bodies will bring more flexible minds.
Studio S3NSE, Feldenkrais Practitioners, Cupertino, CA, USA, www.s3nse.org
Tiffany Sankary, Organic Intelligence® and Feldenkrais Practitioner, Somerville, MA, USA, creator of Feldenkrais Illustrated: The Art of Learning and Movement and Creativity Library:
Happy we share the vision to make Feldenkrais accessible to people all over the world!
VH
WC
YS