Welcome! The Feldenkrais Project is over 50 free audio lesson recordings available to stream anytime, no account necessary. Just scroll down and click on the large picture buttons. You can also donate to support these recordings and access more study tools and lessons. Use our menu above (on small screens it's the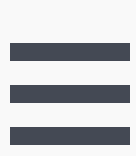 icon) to learn more.
Special notice: The pandemic inspired an additional service, Zoom study that's separate from our donor-supported free audio recordings below. Click to check out our pay-what-you-can weekly online classes and recordings, including lessons with guest teacher Feldenkrais Trainer Deborah Bowes.
– Nick Strauss-Klein, creator and voice of The Feldenkrais Project