PRIVACY POLICY
Twin Cities Feldenkrais, LLC ("Feldenkrais Project," "we," "us," and "our") cares about your privacy and how your data is used. This Privacy Policy applies to our website, as well as other services that we provide to you (the "Services"). This Privacy Policy informs you what information is collected and used for the Services. By viewing or using the Services, you consent to the data collection and use practices described in this policy. If at any time you do not agree with these terms, you must immediately discontinue use of the Services.
Contact Information:
Twin Cities Feldenkrais, LLC dba Feldenkrais Project
4692 Parkridge Dr.
Eagan, MN 55123 USA
nick@feldenkraisproject.com
1. COLLECTION OF INFORMATION
A. Purpose. Users can access many features of the Services without disclosing personal information. In order to access some Services, users must register for an account, or purchase individual live classes or their recordings.
B. Information Sought During Registration. During the purchase or account registration process, you will be asked to submit personal information, including your proper name and at least one active e-mail address. At this time, you will also have the opportunity to subscribe to any and all newsletters regarding our product news, services and special offers or events. Registrants can also unsubscribe to these newsletters at any time by updating registration account information online. You can also subscribe to our newsletters without registering for an account.
C. Information Sought During Sweepstakes or Contests. When we offer sweepstakes or contests, personal information is collected with the sole purpose of notifying you if you win the sweepstakes or contest.
D. Automatically Collected Information. Information concerning your computer hardware and software is automatically collected and may be shared with our sites and technology partners. This information may include: your IP address, browser type, domain names, access times and referring Web site addresses. We use this information to maintain the quality of its service and to provide general statistics about Web site visitors.
E. Storage and Transfer of Personally Identifiable Information. We may store and process in the United States or any other country in which we or our affiliates, subsidiaries, or agents maintain facilities. By using our Services, you consent to any such transfer of information outside of your country.
2. USE OF AND SHARING OF INFORMATION
We collect and use your personal information in order to provide the Services. The collection of your e-mail address, name, and possibly your address during account registration enables us to send you any requested newsletter(s) or to send you any requested mailings or offers. Information concerning your geographical location is used to determine if we should provide regionalized information to our customers. Except as otherwise stated below, the personal information you provide on this site will not be shared with any third-parties, although we reserve the right to share such information with our affiliates and subsidiaries without your permission.
We sometimes hire other companies to provide limited services on our behalf, such as sending newsletters, providing customer service, and performing statistical analysis of our services. We will only provide those companies with the information that they need to provide us with such services, and we prohibit them from using that information for any other purpose.
We reserve the right to disclose your personal information, without notice, only if required to do so by law or in the good faith belief that such action is necessary to: (a) conform to the edicts of the law or comply with legal process served on us or the site; (b) protect and defend our rights or property; and, (c) act under exigent circumstances to protect the personal safety of users of our Services or the public.
We provide links to send e-mail messages to our Services for your convenience and your e-mail address is used so that we may reply to your inquiry. We track the pages on our Services that our customers visit in order to determine which areas of the site are the most popular. This data is used to deliver customized content and advertising of our own Services within the Services to customers whose behavior indicates that they are interested in a particular subject area.
3. INFORMATION FROM OTHER SOURCES
We sometimes supplement the information that we receive that has been outlined in this Policy with information from other sources and companies. Such outside information includes updated delivery and address information from carriers or third parties, which enables us to correct our records and deliver Services from this Web site or future communications more easily; account information, purchase or redemption information, and page-view information from some merchants with which we operate co-branded businesses or for which we provide technical, fulfillment, advertising, or other services; search term and search result information from some searches conducted through the Web search features; search results and links, including paid listings (such as Sponsored Links from Google); and credit history information from credit bureaus, which we may use to help prevent and detect fraud.
4. INFORMATION SECURITY
We secure the e-mail address you provide on computer servers in a controlled, secure environment, protected from unauthorized access, use or disclosure. If you choose to create a profile on our Services or if you choose to register for an account, you will be required to select a password. This password can be changed at any time after you first log into the service by using your current password. You must keep your password confidential and you must not share this information with anyone. If you share a computer with anyone, you should always log out of the Web site before leaving it to prevent access to your information from subsequent users of that computer.
5. USE OF COOKIES
This Web site uses cookies to assist you with making your online experience more individualized and to help us understand what users are interested in. A cookie is a text file that is placed on the hard disk of your computer by a web page server. Cookies cannot be used to run programs or deliver viruses to your computer. Cookies are uniquely assigned to you, and can only be read by a web server in the domain that issued the cookie to you.
Cookies are used for convenience and to save you time when you next visit our Services. The purpose of a cookie is to tell the web server that you have returned to a specific page, so that when you visit the site again, the experience will be personalized. You have the ability to accept or decline cookies. Most Web browsers automatically accept cookies, but you can usually modify your browser setting to decline cookies if you prefer. If you choose to set your computer to accept cookies from this Web site, you may also choose to be logged into the site automatically. If you choose to decline cookies, you may not be able to fully experience the interactive features of the Services or the other sites that you visit and you may experience technical problems receiving current information from such cookie-disabled sites.
6. USE OF WEB BEACONS
Our Services may contain electronic images known as web beacons—also referred to as single-pixel gifs—that permit us to count users who have visited those pages and for other related Web site statistics—(e.g., recording the popularity of certain Web site content and verifying system and server integrity). Web beacons are not used to access your personal information on our Services; they are solely used to compile aggregated statistics concerning the use of our Services. Web beacons collect only a limited set of information including a cookie number, the time and date of a page view, and a description of the page on which the web beacon resides.
7. COMMUNITIES AND FORUMS OFFERED ON THIS WEBSITE
Any personally identifiable information or personally sensitive data that you disclose through the Comments, Communities, Forums, Message Boards, Chat Rooms, or other public online forums that are part of our Services, may be collected and used by others. We recommend caution when giving out personal information to others in these public online forums. We encourage you to review the privacy statements of Web sites you choose to visit via hyper-links posted on this site so that you can understand how those sites collect, use and share your information. We are not responsible for the privacy policies or other content on third-party sites accessed through our Services.
8. USER ACCESS TO AND CONTROL OF INFORMATION
You can access some of the information that we collect and process about you. For example, you can access information regarding recent orders from the Web site; personally identifiable information (including name, e-mail, password, communications preferences, address book); payment settings (including credit card information and gift certificates); e-mail notification settings; and prior order history.
With respect to your communications preferences, you can unsubscribe from newsletters by following the instructions included in the newsletter you receive. If your email address has changed and you would like to continue to receive newsletters, you will need to access your account and update your e-mail address information in your account and sign-up again for the newsletter. Occasionally, we will send out emails concerning Service disruptions, new products and other news about our products and services. These emails are sent to all account holders and are not subscription-based. Such emails are considered a part of our service to the users.
Your rights under data protection laws vary depending on the relevant laws and guidance of the applicable authorities. You should consult the relevant laws and guidance to learn your full rights with respect to your data. Generally, you have the right to confirmation of whether or not we process your personal data. Upon request, we can supply you a copy of your personal data. The first copy will be free, but additional copies may require a fee. You also have the right to correct any inaccurate personal data. You may have the right to erasure of your data without undue delay. Some exclusions may apply, and this right may be dependent on the applicable legal authorities with respect to your data. You may also be able to restrict the processing of your data. Such requests will be executed to the extent legally required, but may not be executed if not legally required, commercially unreasonable, or otherwise impairs our Services. If you believe that our processing of your personal information infringes data protection laws, you have a legal right to file a complaint with a supervisory authority. If you are an EU citizen, you may do so in the EU member state of your habitual residence or the place of the alleged infringement. You may withdraw consent of our use of your information. In that case, we will stop future use of your information, but withdrawal will not apply retroactively to information already collected or processed.
9. CHILDREN
If you are under age 18, you may use this Web site only through your parent or guardian and you are unable to purchase products from this Web site, unless such purchase is made through an adult.
10. CONDITIONS OF USE, NOTICES, AND REVISIONS
By visiting this Web site, you accept that your visit and any dispute over privacy is subject to this Notice and our Conditions of Use, including limitations on damages, arbitration of disputes and application of the law of the state of Minnesota. If you have any concern about privacy issues, please contact us as directed in this Policy.
This Privacy Policy applies only to our Services and not to any third-parties that may be accessed through hyper-links on this Web site. We reserve the right to occasionally update this Privacy Policy. At such time, we will also revise the 'last updated' date at the end of the Privacy Policy. For material changes to this Policy, we will notify you by placing prominent notice on the Web site. We recommend that you periodically review this Privacy Policy.
11. CONTACT INFORMATION
We welcome feedback regarding this Privacy Policy. If at any time you believe that this Web site has not adhered to this Privacy Policy, please contact us and we will use all commercially reasonable efforts to promptly determine and correct the problem. E-mail should be sent to nick@feldenkraisproject.com.
12. YOUR CALIFORNIA PRIVACY RIGHTS
California Civil Code § 1798.83 permits our visitors who are California residents to request certain information regarding their disclosure of personal information to third parties for their direct marketing purposes. To make such a request, please send an e-mail to nick@feldenkraisproject.com or write us:
Feldenkrais Project Privacy Rights
4692 Parkridge Dr.
Eagan, MN 55123 USA
Privacy Policy updated April 29, 2021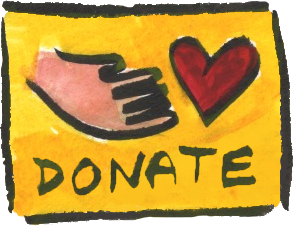 The Feldenkrais Project is a crowd-funded labor of love. If you believe, like we do, that more people doing more Feldenkrais makes the world a better place, please consider joining the Project with a recurring monthly donation. Choose between the price of a good cup of coffee and what you'd pay to attend a single Feldenkrais or other movement class.
All visitors can listen to all our primary lesson collections. That's 52 high quality Feldenkrais class audio recordings, edited with the home user in mind.
Maintaining this site, spreading the word, and adding new content requires hundreds of hours, a part-time staff, and over $20,000 annually. Your support really matters.
With gratitude we offer additional features and content to our donors, who we call Feldenkrais Project Members or Patrons.
Join the Project as a Member
Donate $3, $6, or $9 / month
Join the Project as a Patron
Donate $21 / monthly
or $54 / quarterly
or $180 / yearly
Patrons receive all Member benefits plus at least one new lesson per month guaranteed, and more!

One-time donations are also gratefully accepted. Click here to learn how.
Don't want benefits, but you'd like to support our free lessons in the simplest way possible? Thank you! Just use choose our Simple Donation option.
Need to cancel a recurring donation? Click here.
Get the Project Newsletter
Or click here to see all our email options, and receive our signup gift: four free lesson downloads!
"Like" or Follow the Project