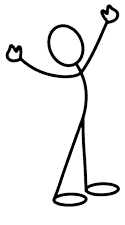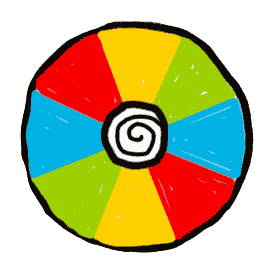 Each day we feature one freely offered lesson and one for our Patrons. It's like dropping into a Feldenkrais class!
Freely offered
---
Back-lying with one knee standing, and front-lying. Rolling over a long, spacious, breathing side, with plenty of room to improvise.
For our Patrons
---
Various positions, first half back-lying. Experiments with the verticality and 360 possibilities of the breath mechanism, leading it toward greater freedom and adaptability. Along the way, imaging and prompting a more supple, supportive spine. Uses what the Feldenkrais community calls "paradoxical breathing." TIMESTAMPS: • 0:00 Lesson: Freeing Your Breath and Spine • 37:00 Discussion: effects of coughing, and the problem with breathing any "right" way • 39:00 Additional ATM explorations
Feldenkrais newcomers:
Please work through the short talks and lessons of our Getting Oriented collection before using this page.
Today's Lessons are the same for everyone each day. If you want someone to try a lesson above, share this page today! Use the social buttons near the bottom of the page. Also:
Bookmark this page in your browser or add it to your device's home screen.
Try a Feldenkrais journal to track your curiosities and ideas, or note lessons for later (you can search titles here).
Excited about today's lesson? Or you happen to have done it recently? Click its Context or Related Lessons tab and follow your curiosity to another lesson.
Patrons: No need to login before you click "Go to lesson". We'll prompt you then.
Come back often. This page isn't just for folks with choice fatigue — it's also a learning strategy. Studying a wide variety of lessons you might not have chosen for yourself is a very good way to practice Feldenkrais. You might benefit from not thinking too much about the title or description.
Today's Lessons will always be of general interest, appropriate and useful for anyone who's familiar with Feldenkrais study. They won't be our most difficult lessons, or lessons with prerequisites. Those should be studied in context in our collections and Deep Dives.
Today's Lessons are randomly chosen around midnight, US Central time.

The Feldenkrais Project is a crowd-funded labor of love. If you believe, like we do, that more people doing more Feldenkrais makes the world a better place, please consider joining the Project with a recurring monthly donation. Choose between the price of a good cup of coffee and what you'd pay to attend a single Feldenkrais or other movement class. If you join at the Patron level you can access over 50 Patrons lessons like the one above.
Maintaining this site, spreading the word, and adding features and content requires hundreds of hours and thousands of dollars annually. Your support really matters.