Our Deep Dives gather standalone Feldenkrais Project lessons into themed courses of study. Newcomers, we recommend exploring our primary collections first for a more generalized intro to Feldenkrais.
---
Breathing "properly" (whatever that is) – or even thinking about my breathing – makes me anxious. My pandemic project has been Feldenkrais, and I now have the playful courage to dive into breath.
– email from Sara
Sara's email hints at a fundamental Feldenkrais teaching: there is no one "right way" to breathe. Instead these lessons guide you toward fuller, more flexible breathing that adapts spontaneously to whatever you're doing. They're also wonderful for calming anxiety patterns – in body and mind.
Wake up your entire breathing apparatus and get free of compulsive breathing habits and limitations, so you can enjoy breathing with vitality in countless different ways every day!
The colored boxes highlight thematic links between lessons. This Deep Dive begins and ends with lessons harnessing the connection between better breathing and better posture. Building awareness of this essential relationship improves both, and thanks to our donors several of these lessons are free to all.
To access the lessons marked "Patrons" you'll need to join the Feldenkrais Project (or sign in) as a Patron-level donor. Click to learn more about donation or our donor benefits.
Awaken and Integrate the Breath
Enjoy easier, more connected breathing with any of these paradoxical breathing lessons
---
Freeing Your Breath and Spine (16 or 37 min)
Our intro "seesaw" breath lesson. Discover or refresh this potent technique, and enjoy easier uprightness.
It's fascinating to feel grounded and full in a new and different way.  Thank you for the reminder of pleasure, and for your precise instruction!
Our Patrons have access to an extended version of this lesson with discussion and additional variations.
Breathing from Head to Heels
Dive deeper into the profound connections between breathing and posture
Wonderfully taught lesson! After 10 years of Feldenkrais I can still discover new things about my breathing. Thank you!
Anatomy and Adaptability
Discover fuller, more responsive breathing through other learning techniques
---
Thinking and Breathing (Patrons)
An anatomy lesson introduces another classic from Moshe's ATM book
I thought this was an inspired lesson. I have a copy of the Feldenkrais book but the detailed introduction with [the animations] made the lesson so much easier to feel aware of what was happening.
Holding Your Breath, in Awareness (39 min, Patrons)
Balance the breath, then learn about holding it – so you can hold it less often!
This was a beautiful exploration of breathing! I will return to this lesson, no question – I can feel the calming effect on my nervous system, which is welcome!
Breathing with Floating Ribs and Sternum (49 min, Patrons)
Enjoy the profound breathing efficiency of floating ribs and a more supple sternum
It's exciting to discover and experience so many different ways of breathing (like becoming a breathing virtuoso). And every new slight modulation has a different surprising effect.
Rest and Recharge
Rest is rest. Action is action. Clarifying the difference improves the vitality of the breath – and everything else.
---
The Liminal Lesson: Transitions Between Action and Rest (Patrons)
Perfect after the lessons above – closely related to the breath but not focused on it
Many thanks, Nick, for this beautiful lesson! I love to learn to look a little differently at things… I found myself smiling often during the lesson, like a kid on a dreamy swing.
Vitality and Verticality
Harness your new skills in explorations designed to further improve breathing, posture, and more
---
I had a dramatic awareness about how the breath affects my verticality, lifting up away form the floor, relaxing a little into the floor in the rhythm of the breath.
 Fundamentals of a Healthy Back
Feeling much taller and straighter.
Really interesting to observe the relationship between the breath and the 5 curves.
Thank you Nick! This is a wonderful exploration of the spine and relationship with head and pelvis! So much food for thought.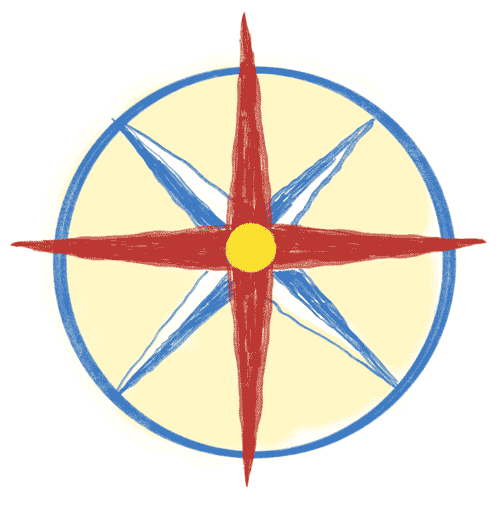 Our nervous system automatically fills a more supple chest with better breathing. This course is a great way to continue your studies!