The Pelvic Floor: Less Is More
Our Deep Dives gather standalone Feldenkrais Project lessons into themed courses of study. Newcomers, we recommend exploring our primary collections first for a more generalized intro to Feldenkrais.
---
About this course:
Four short lessons for Patrons develop the Feldenkrais "non-Kegel". Find more ease, control, and variability for your pelvic floor, and learn sensory-motor distinctions between its front, back, and sides.
Learn how the pelvic floor supports all our actions by linking gentle contractions and releases to a wide variety of functional movements.
Twelve additional lessons (many free) develop those functions further, creating more opportunities to sense and improve your pelvic floor.
---
More of the pelvic floor work please! It's so intimately connected to my feelings of well-being and confidence in the world.
Shorter lessons for the pelvic floor really work for me. I love the slower pace and the "less" of it. Thanks so much.
– Joan Davis, commenting on the lessons below
Joan is spot-on: the Feldenkrais adage of "less is more" is perhaps nowhere more appropriate than in lessons about the pelvic floor! Thus – the "non-Kegel," presented in a few short lessons.
Continence, sexual function, digestion and elimination, balance and stability, walking, and breathing can all benefit when we experience more pelvic floor awareness, ease, and control. For most folks, learning to use the minimum muscle tone necessary for the moment – instead of constantly clenching, or doing traditional Kegels for strength training – is the most effective path to improvement.
Developing more sensitivity and skill in an area of the body that we don't directly see or touch in our lessons is not unlike the challenges of learning to sing. Like a singer developing her tone and range we'll experiment gently, listen carefully, use imagery, attend to breathing, and never use force!
Many of the supporting lessons in the white box below are free, but to access this course's primary lessons you'll need to join the Feldenkrais Project (or sign in on the lesson pages) as a Patron-level donor. Click to learn more about donation or our donor benefits.
Four Short Pelvic Floor Lessons
Can be explored in order, but to deepen your studies you can take "detours" into lessons in the white box below, which we've chosen to support your learning in each of these four. The white and the blue boxes are also useful if you feel fatigue or want to take a less direct approach.
---
Pelvic Floor Connections (37 min, Patrons)
Connect gentle, gradual contractions of the pelvic floor with simple movements of the breath, pelvis, and knees
The most important part for me is the releasing of all effort in between the movements, and taking the time to do this.
These two are best explored in sequence the first time, with a break of 10 minutes to 24 hours between them:
Differentiating the Pelvic Floor Part 1 (35 min, Patrons)
Learn about the front and back of the pelvic floor, and how to relate and differentiate their contractions by tipping the pelvis
I do this lesson very carefully – with movements just between thinking and action – so I get a lot out of it without fatigue.
Differentiating the Pelvic Floor Part 2 (25 min, Patrons)
Clarify connections of the pelvic floor with your legs and sides, then create more awareness by circling your pelvis while seated on a "saddle"
While most folks prefer this lesson in two parts with a break, the original full-length version is available here.
Lessons with Pelvic Floor Elements
These lessons develop other functions but include ingredients of pelvic floor movement and awareness.
---
Improving the Pelvic Floor by Improving Related Functions
These lessons enhance your learning by developing the functional movements linked with pelvic floor contractions in the yellow box's lessons.
Often new pelvic floor awareness is available when you return from one of these lessons to the related yellow box lesson.
If you wish, experiment with the "non-Kegel" whenever you like in these, sensing how it influences how you move and feel.
Lessons that complement Pelvic Floor Connections
Explore and refine the pelvic clock references in Pelvic Floor Connections
Lessons that complement Two Sitbones, Two Sides of the Pelvic Floor
Lessons that complement Differentiating the Pelvic Floor Part 1
Lessons that complement Differentiating the Pelvic Floor Part 2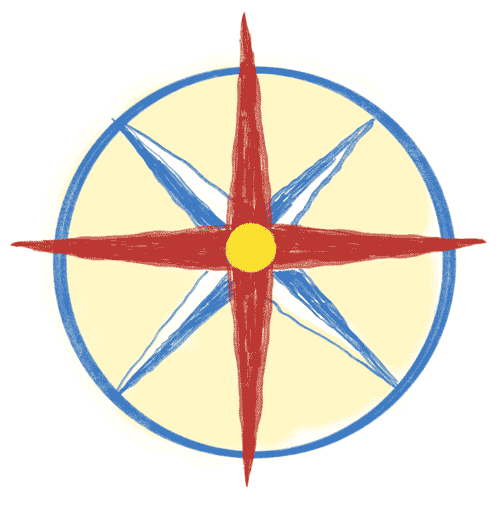 Because the pelvic floor is so intimately connected with how we breathe and balance, some of the lessons in this course also show up in other Deep Dives. Breathing with Vitality and Better Balance are great options to continue your study.