Frequently Asked Questions
Click the questions to open and close answers from Nick Strauss-Klein, creator and voice of The Feldenkrais Project.
Yes, we freely share over 50 Feldenkrais audio lessons. All our primary content is available to anyone with an internet connection at no charge, with no login required – we don't even require your email address to be able to study! You can simply press play. The Feldenkrais Project exists to share the life-changing benefits of Feldenkrais study as widely as possible, so we've designed it with no barrier to entry.
We hope you enjoy and value our lessons! If you have the means, we ask you to donate to support the Project and help us make "Feldenkrais" a household word. Regardless of whether you can donate right now, we hope you tell everyone you know about The Feldenkrais Project!
Pursuing the Feldenkrais Project's vision by maintaining and improving this website, spreading the word about the Project, and creating new content comprises most of Nick's professional Feldenkrais Practitioner hours during Covid-19. Additionally, paying our technical bills and compensating our part-time staff for the work Nick can't do himself costs thousands of dollars annually.
We don't sell products, internet ads, or information about our visitors. Our only source of funding is heartfelt free-will donation from listeners, and we love our donors! 
When you join the Project as a Member or a Patron, you'll receive access to our substantial "thank you" benefits. We thank our Member-level donors with additional study tools. Our Patron-level donors have access to these study tools plus monthly new lessons, and more. Please read all about our donation levels and thank you benefits right here.
One good option if you're low on time is to enjoy Getting Oriented, our first lesson collection. There you'll find short lessons (about 25-35 minutes each) covering Feldenkrais basics. And Patron-level donors can find more short lessons in Patrons Monthly.
When you're short on time but you want to study our full-length Feldenkrais class recordings (most are about an hour), if possible stop playback during one of the rests in the lesson. Make a note of how much time has elapsed in the audio player. The same day or the next are best for continuing. When you're ready…
Lie down on the floor, breathe and relax, and take a minute to do a "body scan" like the ones at the beginning of almost every lesson.
For another minute or two, improvise your way through whatever movements you remember from the lesson, paying attention to the details that interested you during earlier study and noticing how things feel now.
Now resume the audio playback. You can jump to any point in the lesson by clicking on the player bar (on mobile try landscape mode or use your phone's audio player controls). Use the 10-second buttons for fine control.
Your comfort – or at least NO increasing discomfort – is essential to creating a self-study environment where neuroplasticity is possible. (Neuroplasticity is the brain's mechanism for changing your habits.) Please do not "push through" uncomfortable positions or movements, even ones that simply feel like you don't want to do them. Trust that sensation. There are always options:
Reduce the effort, size, and speed of the movement, even until it's almost as if you're doing nothing. Beginning Feldenkrais students often think moving so quietly and lightly can't possibly be useful. Suspend your disbelief and see what happens! Soon you'll understand the Feldenkrais "secret" to learning and improvement.
Rest longer between each movement.
Sometimes, or as often as necessary if you can't do a movement comfortably, rest so long that you're only participating in your imagination. This is remarkably effective, because your brain is still processing and organizing your sensations and musculature when you're imagining.
You can even rest in another position and imagine doing a movement.
You can do a movement or position "on the other side," inverting the lesson's lefts and rights, even if this means you only ever use one side of your body for some parts or all of a lesson.
If you're frustrated, go ahead and skip the current lesson and try another one. You can almost always do lessons out of order (exceptions are clearly marked). The order of lessons in the collections is just a suggestion that often works well for students.
No, Feldenkrais is an educational method. We use movement to stimulate your brain to learn new habits. Traditional exercises (strengthening, stretching, cardio) challenge your body tissue. Feldenkrais movements challenge your attention, which spurs your innate curiosity and helps you discover novel movements, sensations, and relationships within yourself as you develop greater awareness. This process prompts your brain's neuroplastic ability to get free of habits which aren't useful, and begin finding new, personalized ways of better coordinating and regulating your whole self.
Read more about the Feldenkrais Method.
Probably! Even if you're not always sure you're doing what I'm describing, if you are moving pleasantly, curiously, and well within your limits of comfort, you will learn and improve. Remember LESSS is more: Light, Easy, Soft, Slow, Smooth movements are far more effective at creating neuroplastic change than faster, more powerful, or mindless rote movements. So…
Only do what's comfortable, and rest whenever you want to.
Breathe! If you're not breathing easily it's a sign that you're straining.
Be creative, curious, and kind to yourself as you interpret my instructions, taking all the time you need to figure out a way to move that works for you.
Most people who grew up in our culture have at least a subconscious belief that if you're not suffering you won't improve. It can be hard to trust that quiet, minimal movements and directed attention are potent tools for change. For your Feldenkrais study time you may need to suspend your disbelief. Feldenkrais movements aren't gentle because I'm nice! They're gentle because it's the most effective way to help you notice and change your undiscovered self-destructive habits.
In today's internet world of whiz-bang visuals, we've made a conscious decision to not publish video lessons. The reasons are simple:
If you're watching another student do a Feldenkrais lesson

, 

your nervous system will automatically try to match what you're seeing 

their

 body do. Instea

d, it i

s far preferable 

to interpret the audio instructions and fin

d your 

own way of doing the movements, than to compare yourself to someone else's movement habits and different body size and shape. This is true even if it leads to some confusion.

Or, t

o put it in the words of a mentor of mine, Feldenkrais Practitioner Frederick Schjang, "Watching someone else do Feldenkrais is like watching them drink a glass of wine and trying to decide if you like it."

Finally, because the use of our eyes is so intimately connected to all of our movement, as well as thinking, sensing, and feeling, screens that keep our focus and physical orientation fixed in place will hijack a major portion of our brain's learning apparatus. While some Feldenkrais video learning can be very valuable, whenever you're looking at the screen while moving and sensing the rest of your body, you're learning patterns which include the powerful neuromuscular influence of your fixed gaze! Video can be useful for some situations, b

ut overall we dodge a significant learning disadvantage by focusing on audio Feldenkrais study.
All those disclaimers aside, you still can visit our 
Videos About Feldenkrais
 page for quick looks at adults, babies, and even a skeleton doin
g movements found in many Feldenkrais lessons.
Yes: if you are moving in a way that creates any increasing unpleasant experience such as pain, strain, tightness, frustration or other emotional burden, boredom, or just the sense that you don't want to, stop what you are doing. It's not worth it. Escalating negative sensations and feelings take over your nervous system – even the ones you wouldn't call pain! You'll pay attention to them automatically, and you will miss out on valuable, pleasant sensations and learning.
Great – you'll be amazed at what's possible if make choices at every turn toward comfort! I expect that everyone will alter or skip some positions, variations, or entire sections of every lesson.
You can study Feldenkrais almost any time. When possible, it's helpful to separate study from strenuous activity or physical exercise, because intense movements and sensations can make it hard to perceive the fine sensory details you'll discover in Feldenkrais study that your brain relies on to make changes.
So, when you can, allow 15-30 minutes of regular, non-strenuous activity before doing a Feldenkrais lesson, and continue with non-rigorous movement for a couple of hours after.
Many people enjoy doing a lesson right before bed. It typically improves quality of sleep AND it's fantastic timing for learning, since our brains organize and assimilate new experiences while we rest. Some students find studying in the morning adds clarity and ease to later activities.
Students benefit from lessons at very different rates of study. The Feldenkrais Project is here for you whenever the time is right! A lesson or a few lessons every week is common. Some students report great benefits from studying more often, as much as one or two lessons a day.
If you do decide to do more than one lesson in a day, allow at least 10 minutes of quiet time around the house between lessons. Rest, drink some water, do light housework, etc. As long as you remain interested in your Feldenkrais explorations, attending to your sensations and curious about what you're doing, you can continue if you wish!
There are a handful of lessons that directly lead into each other in our collections. The collection and lesson pages will point out when there are opportunities to "take a workshop" or do a Deep Dive at home by studying lessons back-to-back. It's not required; you can just go on to the next lesson the next time you have a chance to study.
We're glad you asked! On our Home Study "How To" page you'll find tips, tricks, and traditions straight from our listeners. You can even contribute your own!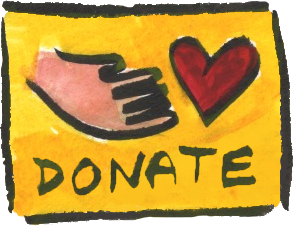 The Feldenkrais Project is a crowd-funded labor of love. If you believe, like we do, that more people doing more Feldenkrais makes the world a better place, please consider joining the Project with a recurring monthly donation. Choose between the price of a good cup of coffee and what you'd pay to attend a single Feldenkrais or other movement class.
Maintaining this site, spreading the word, and adding content requires hundreds of hours and thousands of dollars annually. Your support really matters.
All visitors can listen to our primary lesson collections. That's 50 high quality Feldenkrais class audio recordings, edited with the home user in mind.
With gratitude we offer additional features and content to our donors, who we call Feldenkrais Project Members or Patrons.
Join the Project as a Member
Donate $3 / month
Donate $6 / month
Donate $9 / month
Join the Project as a Patron
Donate $21 / month
Donate $54 / quarterly
Donate $180 / yearly
Patrons receive all Member benefits plus at least one new lesson per month guaranteed, and more!

One-time donations are also gratefully accepted. Click here to learn how.
Don't want benefits, or you're already a donor, but want to make an additional donation to support our vision of Feldenkrais for all? Thank you! Just use our Simple Donation option.
Need to cancel a recurring donation? Click here.
Who we are, in 2 minutes:
Get the Project Newsletter
Or click here to see all our email options, and receive our signup gift: four free lesson downloads!
"Like" or Follow the Project