We'll email you links to access Nick's Balance Myths, Facts, and Practice workshop. This live workshop recording features four Feldenkrais lessons! Access is only available at no cost until Oct 31. Sign up now!
We'll also send you
Nick's article On Balance, "Losing" It, and Recovering, featuring three more free lessons
Links to even more free balance-related study: expanded chair practice (like in Nick's summit talk)
The Feldenkrais Project Newsletter and other resources below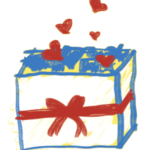 In addition to the balance resources you'll receive:

Download links for our first four Feldenkrais lessons, so you can enjoy them anytime, anywhere!

Welcome info: Emailed guides to our site's content. Easy opt-out if you don't want them.

The FP Newsletter: Learn about new and featured free lessons, and our vision of "Feldenkrais for all!"
The FP Newsletter arrives about twice a month, plus occasional announcements about other free study opportunities. We don't sell or give our email list to anyone else. We take your privacy seriously; see our Privacy Policy.
You can unsubscribe or choose which emails to receive at any time by clicking the links in the footer of our emails.