Ingredients of Organic Learning (aka Curiosity!)
Not just for Feldenkrais study, not just for somatic explorations! An unordered list intended to help you create a safe, fun, and efficient human learning environment for yourself or others. Good reminders for teachers and parents.
Safety
Comfort
Parasympathetic dominance (allowing ourselves to drop out of fight/flight/anxiety organizations of our nervous system, and drop fully into the rest/heal/digest/learn organization)
Comparison/differentiation (new vs. old experience, and new vs. other new)
Trial and error
Novelty and variation
Welcoming confusion
Wonder and fascination (see this New York Times article about habit and wonder!)
A roving, open attention for internal and external experiences, not a singular focus. "Concentrate" is not a great word. Note the "concentric," narrowing implications.
Willingness to daydream sometimes
Visualization of new patterns
Time
Kindness
Time + kindness = patience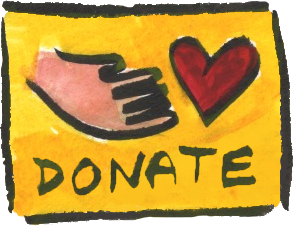 The Feldenkrais Project is a crowd-funded labor of love. If you believe, like we do, that more people doing more Feldenkrais makes the world a better place, please consider joining the Project with a recurring monthly donation. Choose between the price of a good cup of coffee and what you'd pay to attend a single Feldenkrais or other movement class.
All visitors can listen to all our primary lesson collections. That's 52 high quality Feldenkrais class audio recordings, edited with the home user in mind.
Maintaining this site, spreading the word, and adding new content requires hundreds of hours, a part-time staff, and over $20,000 annually. Your support really matters.
With gratitude we offer additional features and content to our donors, who we call Feldenkrais Project Members or Patrons.
Join the Project as a Member
Donate $3, $6, or $9 / month
Join the Project as a Patron
Donate $21 / monthly
or $54 / quarterly
or $180 / yearly
Patrons receive all Member benefits plus at least one new lesson per month guaranteed, and more!

One-time donations are also gratefully accepted. Click here to learn how.
Don't want benefits, but you'd like to support our free lessons in the simplest way possible? Thank you! Just use choose our Simple Donation option.
Need to cancel a recurring donation? Click here.
Get the Project Newsletter
Or click here to see all our email options, and receive our signup gift: four free lesson downloads!
"Like" or Follow the Project