A course of Feldenkrais Awareness Through Movement (ATM) audio lessons. Each can be studied on its own, or you can work your way through the whole collection to learn in-depth how to improve the organization of your hips, shoulders, and torso and improve your functional awareness of their relationships. Through this process, you'll learn to more comfortably, efficiently, precisely, powerfully, and gracefully project your limbs and your intention into the world.
Lessons can be repeated as you wish, so follow your curiosity! If a lesson isn't comfortable initially, it's fine to skip it and come back to it later; you don't have to go through them in this order. When there's a close link between adjacent lessons, it's mentioned in the Context tab of the lesson notes.
Descriptions of each lesson give you a sense of its aim, though everyone's learning process is unique and you may find other benefits.
Side-lying, improving functional relationships of the shoulders and hips through small and large movements. Constructing and improving your image of the "quadrilateral" of the torso while integrating the ribs, spine, neck, and head. Later, harnessing the suppleness of the quadrilateral to support reaching and circling the arm.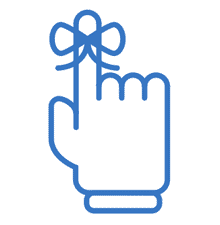 After you complete the collection, returning to favorite lessons or progressing through from the beginning again will yield new insights. It can be very surprising to new Feldenkrais students how lessons you "know" are a different, valuable experience on subsequent explorations.
You might also want to browse our Learning Guides for ideas to help bridge your Feldenkrais learning into everyday life.