---
Balance Myths, Facts, and Practice
A Twin Cities Feldenkrais workshop
with Nick Strauss-Klein, GCFP
Tuesday July 5, 2022
6:30-9:00 PM
$40 ($35 JCC Members)
---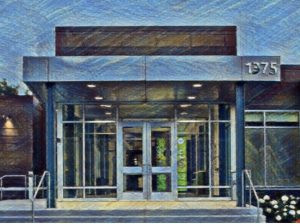 At The St. Paul JCC
1375 St. Paul Ave
St. Paul, MN
Our sense of balance is the intersection of physics and neurology. It's a brilliant human solution to the fundamental challenge of gravity. In this workshop Nick shares practical tips and tools to improve balance. He'll dispel common misunderstandings, highlight principles of physics and learning you can sense and practice on your own, and lead Feldenkrais Awareness Through Movement lessons designed to clarify and improve your sensitivity, suppleness, and coordination – the building blocks of healthy balance.
Feldenkrais newcomers are welcome. The only prerequisite is an ability to lie on a mat for some of our study time, and get back up again safely. Please bring water and two bath towels: one to put on top of your mat so you have your own clean surface if you wish, the other to fold for head support as needed.
…then click "Capp Center" and "Programs". Then scroll down or enter keyword "Feldenkrais" to find the workshop.
Nick Strauss-Klein, Guild Certified Feldenkrais Practitioner, has studied and taught Feldenkrais for over 20 years in Israel, New York, and Minnesota, and has led classes and workshops at premier health clubs and fitness centers in Manhattan and the Twin Cities. His work has been featured nationally in Experience Life Magazine. He is the creator and voice of FeldenkraisProject.com, a donation-supported website that delivers Feldenkrais class recordings to thousands of monthly online visitors from around the world.
This workshop will be in-person, capped at 30 people to allow us some social distance. It will not be a hybrid in-person/online event. Here is the JCC's Health and Safety info. This workshop is open to JCC members and the greater community.
As Nick rebuild's his in-person practice we'd be grateful your word-of-mouth help! Please consider sharing this page (buttons below) or printing this flyer if you've got a place to hang it!
Questions? Leave a comment below, or contact Nick. To reach the JCC contact Jordan Heikens Holman at jordanh@minnesotajcc.org.