January 25 update: With interest high for me and the students we'll be continuing our current theme through February. If you'd like to help shape the flow of ideas and lessons, leave a comment below.
The last few months I've been sharing a new joy with my Zoom classes, one that I've discovered only recently in my 20-year love affair with Feldenkrais Awareness Through Movement (ATM) lessons: when we set a broader intention for ATM study it can improve not just our physical organization and mental clarity, it can also inspire and support our creativity, guiding principles, and emotional life.
One of my essential coping mechanisms for the intensity of the last year has been applying seemingly non-anatomical intentions to my ATM study, turning ATMs into supportive somatic metaphors. Whether I'm drained by keeping safe in the pandemic, living in quarantine with four children, weathering US politics, or any other uniquely 2020-2021 challenge, if I gently set an intention for study I usually rise from the floor after a lesson feeling renewed in body, mind, and purpose, with clarified intention and renewed strength to do what I can to make our world a better place.
I love teaching lessons and themes that I'm currently studying myself, and in October I shared Practicing Lovingkindness lessons with my class. Then we settled in for Sensing Stability, a respite in the chaos of November. For December I asked students for their input, and they chose Rest and Recharge to help us let go of 2020 and prepare for 2021.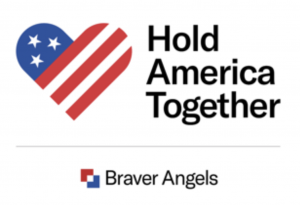 Now that we've said goodbye to a difficult year I can't think of a better way to put our rested selves to good use in the world than Embracing Our Differences in January. While I won't discuss politics in class, I'll confess here that I came to this theme while yearning for political depolarization in our country. My wife had brought Braver Angels to my attention. They're a nonpartisan, nonprofit "citizens' organization uniting red and blue Americans in a working alliance to depolarize America." We'll be donating to it as one of the three charities we'll support with 10% of the gross proceeds of our January and February Zoom classes.
Back to our somatic metaphor
Returning to the language of Feldenkrais ATM study, we can learn a lot about ourselves by Embracing Our Differences. Together we'll be…
Stimulating the fundamental learning process of our brains: our ability to sense fine differences, moment to moment
Listening to asymmetries: hearing our lefts and rights just as they are, and improving them on their own terms
Letting go of expectations: recognizing that we each experience a different lesson even though we're linked in time and language
Enjoying at least one of those wonderful self-hug lessons, plus other lesson requests from students
I look forward to seeing you online, and to the possibility of more real embraces in 2021! Happy New Year!
– Nick
Order Pay-What-You-Can Zoom Classes
Feel free to add your own reflections on Embracing Our Differences – in Feldenkrais ATM study or larger contexts – in the comments below!