Pay-what-you-can tuition. FREE intro class replay.

---
The FP Weekly Class:
Walking with Your Whole Self
Tuesdays, June 13 – July 28, 2023

Nick Strauss-Klein led June 13 – July 11
Alan Questel led July 18 and July 25
Nick's introductory class from June 6 is a free replay: click to check out Feldenkrais for Walking
---
Walking is a boon for all ages. It provides exercise, builds bone, aids digestion, and even has psychological benefits. But often as we age – accumulating sedentary habits, injuries, and the effects of the world's hard, flat floors and numbing shoes – we lose touch with the pleasures of walking. As this happens we become more and more interested in where we're going, and less in our skillfulness and ease in getting there! For some people walking even feels like a painful chore.
Whether you're a regular walker or you're returning to walking after an injury, Feldenkrais study is beautifully suited for improving this essential function. Nick's teaching about walking was featured nationally a while back in Experience Life magazine.
In our live weekly Awareness Through Movement lessons throughout June and July we'll bring our full intelligence and sensitivity to walking. We'll nourish its neurological "roots" by improving the integration of our axis (head, spine, and pelvis) with our arms and legs. We'll also sense and get free of restrictive habits in our torsos that limit our abilities, so we can walk through life with more confidence and pleasure.
And we've got a special guest on July 18 and 25! Feldenkrais Trainer (teacher of teachers) Alan Questel is coming to The Feldenkrais Project for the first time, with two wonderful lessons to finish our walking course.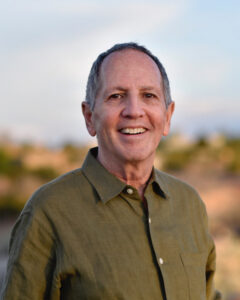 Our lessons will be explored in many configurations, but as usual in Feldenkrais study we'll mostly be lying on our mats, since being out of gravity allows us to more easily notice and change movement habits.
"Homework" suggestions from the Feldenkrais Project's free lesson collections will be shared by email after class, along with the Zoom replay, whether you attend live or not.