This content is a donor benefit for our Members and/or Patrons. Donors, please login below.
To join the Feldenkrais Project or see all our "thank you" benefits click here.
Not sure if you have an account, or what you might have used as your email or password? This form will help!
Step 1. If you don't remember your password, start by putting in your email address in the form below and we will send you a special link to click on which will allow you to reset your password.
If you aren't sure what email address you originally used, you can also use the form to test and find out. You'll receive an error message if the email address you entered is not in our system. In that case try another of your email addresses.
Please allow several minutes for the reset email to arrive in your inbox. Also check your spam folder. It can sometimes take up to 30-60 minutes to arrive.
Step 2. When you click the link in your email, you will be asked to create a new password, then use it to login.
Step 3. Whenever you're logged in, you can use the links at the top of every page on our website to manage your account or edit your profile.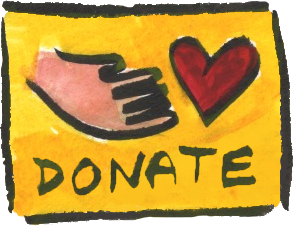 The Feldenkrais Project is a crowd-funded labor of love. If you believe, like we do, that more people doing more Feldenkrais makes the world a better place, please consider joining the Project with a recurring monthly donation. Choose between the price of a good cup of coffee and what you'd pay to attend a single Feldenkrais or other movement class.
Maintaining this site, spreading the word, and adding content requires hundreds of hours and thousands of dollars annually. Your support really matters!
All visitors can listen to our primary lesson collections. That's the majority of our content, over 50 high quality Feldenkrais class audio recordings, edited with the home user in mind!
With gratitude we offer additional features and content to our donors, who we call Feldenkrais Project Members or Patrons.
Join the Project as a Member
Donate $3 / month
Donate $6 / month
Donate $9 / month
Join the Project as a Patron
Donate $18 / month
Donate $45 / quarterly
Donate $150 / yearly
Patrons receive all Member benefits plus at least one new lesson per month guaranteed, and more!

One-time donations are also gratefully accepted. Click here to learn how.
Don't want benefits, or you're already a donor, but want to make an additional donation to support our vision of Feldenkrais for all? Thank you! Just use our Simple Donation option.
Need to cancel a recurring donation? Click here.
Get the Project Newsletter
Or click here to see all our email options, and receive our signup gift: four free lesson downloads!
"Like" or Follow the Project
Nick in the News


Nick has appeared four times Experience Life! magazine, in articles about walking and knee pain.


The Minneapolis Star Tribune has featured Twin Cities Feldenkrais and Nick twice, in 2016 and 2013.
Mind Body Radio
Nick was interviewed in the fall of 2019.