---
APRIL 26 UPDATE: Welcome to feldenkraisproject.com 2.0! See our awesome lesson page upgrades below . Try them out and let us know what you think in the comments section.
---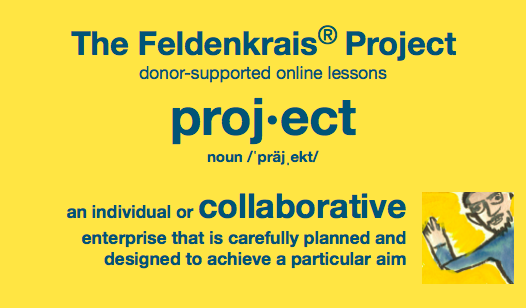 This year listener donations are funding a massive round of upgrades for us. As you may know from our vision, our website is a collaborative effort undertaken with all our listeners and donors as we work together to help more people do more Feldenkrais. We want to offer all our visitors and donors the best technology and learning experience possible!
We're excited about the changes we've already completed, this summer's upcoming search improvements, and fall's on-site lesson tracking (ability to mark lessons as favorites or "completed").
Our webmaster/tech guru Barbara and I are grateful the interest and support of all our listeners and donors, and we welcome your feedback.
– Nick
COMPLETED: Upgrade all 120 audio lessons, and our site's look and feel
On April 26 we did the following:
Homepage addition: New at The FP. Check out our newest posts, user comments, and lessons at the bottom of our homepage.
Everyone can now open every lesson page, including lessons marked "(Patrons)". This makes it easier to browse lessons descriptions, free lesson notes, and user comments. (You still have to be logged in as a Patron to listen.)
Made lesson lengths more obvious on all lesson pages, collections, and search results.
Upgraded our audio lesson player to modern software, allowing better control on mobile devices and different playback speeds (0.5x – 2.0x).
Simplified the look of our lesson pages for all users. For logged in donors, prompts to donate are removed.
Improved login flow for our donors. Login on lesson pages no longer forces browser to navigate away from lesson.
Installed new website theme software for more attractive display on all devices, better stability, and easier maintenance.
Lesson notes tabs admin upgrade: New custom software makes it easier for me to edit lesson notes and expand our site's valuable study info and cross-referencing system (Related Lessons tabs in particular).
Summer (planned): Improve our search, for all users
We'll wrangle our search and sort page to show better results, and to allow all users to choose to search Free/Member lessons, or Patrons Only lessons, or both.
Fall: Upgrade our email system
Yours will reach us faster, and ours won't get caught in spam filters as often. We prefer sending infrequent, information-rich emails over the deluge that most websites send, so we want to help ours get to you!
Late fall or early 2024: Lesson tracking right on our website, for Patron-level donors
Mark lessons as favorites and/or "completed."
Make your own user notes on any lesson.
View your own lists of favorites, "completed" lessons, and user lesson notes.
Search your own user notes. Think of making labels like how people use hashtags: #shoulders, #stressrelief, #kneepain, etc.
Show full lesson status everywhere you see the lesson's title linked on the website consistently: length, favorite, "completed," and whether it's Patrons Only. (This one may take us a while or may not be possible everywhere for all info. To begin with, this information will be displayed when you're viewing the lesson page.)
On-site lesson tracking been on our wishlist for a long time, and we've heard similar requests from many users. We think we can do it this year, but it's a costly development project, in software and staff. That is why it will be a Patrons-only feature.
In progress: Artificial intelligence sound editing
I discovered Adobe Enhance Speech, the most awesome implementation (maybe the only awesome implementation) I've found for the recent artificial intelligence boom. It's already saved me hours when I've used it to master several recently added lessons.
And I've used it to remaster and dramatically improve the sound quality on some old listener favorites that were recorded over a decade ago, before I got good audio equipment. (Check out Activating the Arches and Your Navigational Pelvis. It's like they're FM radio now instead of AM!)
---
Please leave feedback, questions, and requests for features in the comments section below – brief and anonymous is welcome, and I will reply to all questions. Our system may hold your comment briefly for moderation, so you may not see it show up immediately after submitting it.
---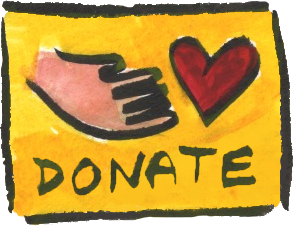 Our 2023 expenses will be approximately $25,000 for our technology and part-time staff, in addition to around 800 hours of Nick's time. Your support really matters.
The Feldenkrais Project is a crowd-funded labor of love. If you believe, like we do, that more people doing more Feldenkrais makes the world a better place, please
join the Project
. Become a
Member
for as little as $3/month to support our 52 free lessons and help us pay our regular bills. Or become a
Patron
to fund our efforts to improve our website. Patrons can also access over 65 additional lessons.
Learn more >