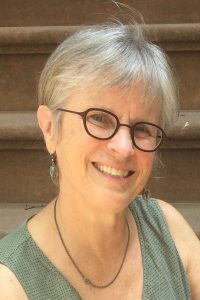 Feldenkrais Trainer and Physical Therapist Deborah Bowes is coming back! After last year's popular "Core and Floor" series Deborah returns this summer with Improve Abdominal Function in 3 Lessons, July 19 – Aug 2.
Don't miss this chance to study with one of the Feldenkrais greats! Even when Deborah leads, our weekly class is pay-what-you-can tuition as always.
Can't make it live? Order now and on the day of each class we'll automatically send you the replay in audio and video formats. We also resend Zoom links before class in case you need a reminder.
A peek at Patron perks
This month's featured lesson below is inspired by Deborah's teaching, and it's a temporarily free peek at Patron perks. We've unlocked it for all to enjoy through Monday, July 18. Here's what you should know:
It's Nick's version of an exploration of the abdominals he first learned from Deborah. Try it, then join her upcoming course to improve your abdominal function, especially if you find this lesson challenging (most folks do).
It's a great example of the 55 additional lessons we offer our Patron-level donors. Nick chooses his favorite teachings to thank our Patrons, so these lessons are always creative and rewarding, often more sophisticated, and sometimes (like this one) more difficult than our freely offered lessons. You can browse through all our Patron lessons here.
For the lesson below we've also unlocked all the lesson notes tabs so you can see an example of the learning paths we suggest coming in and out of our more difficult lessons.
---
Featured Free Lesson
Unlocked for all through July 18, Patrons only afterward. (What's a Patron?)
Back-lying, often knees bent. Using a reference image of the five lines of the body, movements of folding the legs create gentle challenges to awareness and self-regulation as you first let the pelvis move freely, then later dynamically stabilize it. While the "core" reckons with the weight of the legs, you'll explore how to maintain simplicity and length in the spine, easy fullness of breathing, and efficiency of effort.
Advanced lesson – be sure to read Comfort & Configuration notes, and check out the comments section for tips from our Patrons.
The Context and Related Lessons tabs point to some lessons that are more accessible and freely offered.
---