All replays now available (in video and audio form, for streaming or downloading)! Just order on our pay-what-you-can weekly class page.
---
The Feldenkrais Project presents
Improve Abdominal Function in 3 Lessons
with guest teacher Deborah Bowes
Online live or by replay
Tuesdays, July 19, 26, and August 2
9:30-10:30 a.m. US Central time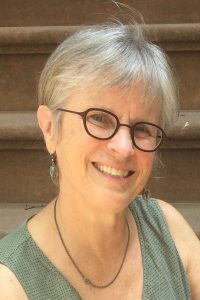 Deborah Bowes returns to The Feldenkrais Project this summer with an Awareness Through Movement series all about the use of the abdominals. These three lessons in three different positions will activate and improve how your abdominal muscles support all actions of the arms, legs, and spine. No sit ups, no crunches…just good coordinated action.
Deborah Bowes is a Feldenkrais Trainer who holds a doctorate in Physical Therapy. She teaches Awareness Through Movement with clarity, complexity, and concern for comfort of all students. She has been a Feldenkrais Practitioner for 35 years, teaching in her private practice and in international Feldenkrais Trainings. She draws on her studies in Tai Chi, dance, and yoga as well as her scientific background in physical therapy. She is adjunct faculty at Saybrook University, teaching Movement Modalities for Wellness. She lives in San Francisco.
To learn more about Deborah's remarkable career and teaching click here.
Yes you'll receive lesson replays by the end of the day on Tuesdays, along with free Feldenkrais Project "homework" recommendations.
---
A note from Nick and The Feldenkrais Project:
Deborah Bowes teaches with amazing depth and kindness. Her work has been profoundly important to my own practice and understanding of the Feldenkrais Method, especially her lessons about the abdomen, pelvic floor, and her teachings about chronic pain. I'm so excited to welcome her back to The FP this summer!
-Nick Strauss-Klein