Recordings of this course are available in video and audio form, for streaming or downloading, on our pay-what-you-can Zoom class page.
Deborah is a Feldenkrais Trainer whose remarkable career of teaching and study has included a doctorate of Physical Therapy and decades of experience in Tai Chi, dance, and yoga. Her work has been profoundly important to my own practice and understanding of the Feldenkrais Method, especially her lessons about the pelvic floor, and teachings about chronic pain. Her July 2021 course for the Feldenkrais Project, described below, was phenomenal! Check out the comments section for testimonials from students.
-Nick Strauss-Klein
The Feldenkrais Project presents
Organizing the Core and Pelvic Floor System
with guest teacher Deborah Bowes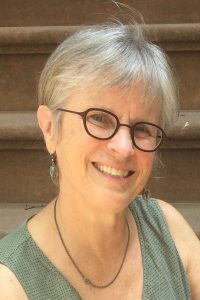 Deborah writes:
This Feldenkrais Awareness Through Movement series of four classes will explore how to improve the coordination and strength of your "core" muscles. Core strength is much more than contracting your abdominal muscles. The power and strength comes from the appropriate use of the pelvic floor, your breathing, the spinal muscles, the abdominals, and the hips while engaging in full body movements. The Feldenkrais Method offers the chance to notice sensations and the effects of these movements on your sense of vitality and well-being.
You may find that you have better balance, easier breathing, more comfortable sitting, standing or walking. Also, anyone with digestive or continence issues is likely to experience improvement in that as well.
Deborah's bio:
Deborah Bowes, DPT, GCFT teaches Awareness Through Movement with clarity, complexity, and concern for comfort of all students. She has been a Feldenkrais Practitioner for 34 years, teaching in her private practice and in international Feldenkrais Trainings. She draws on her studies in Tai Chi, dance, and yoga as well as her scientific background in physical therapy. She is adjunct faculty at Saybrook University, teaching Movement Modalities for Wellness. She lives in San Francisco.
Pay-What-You-Can for these recordings
To learn more about Deborah's remarkable career and teaching click here.